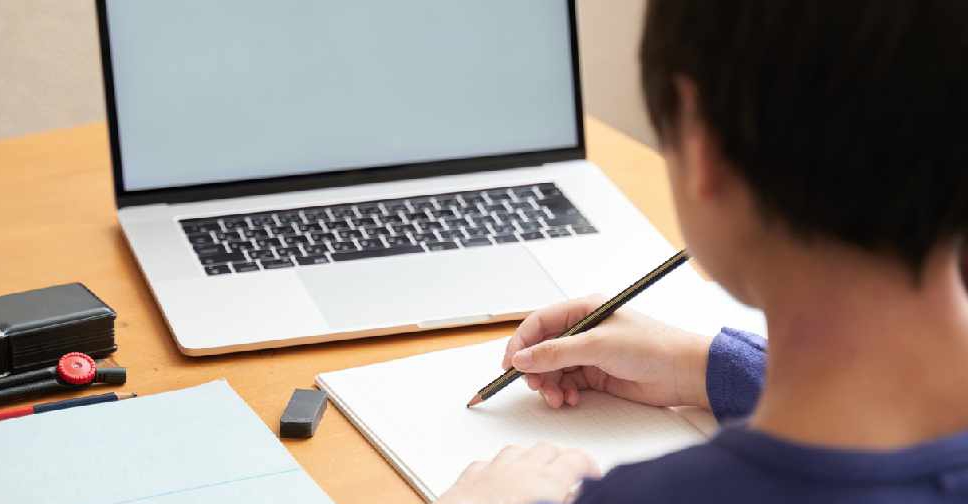 File picture
More than 570 Abu Dhabi-based expatriate students from 15 nationalities have been welcomed into the pilot phase of the free Virtual Charter School.
It offers classes for pupils from lower income families who've been financially affected by the COVID-19 pandemic.
The scheme is being operated by Edurizon Education Services under the management of the Abu Dhabi Department of Education and Knowledge (ADEK).
It follows the Ministry of Education's private school curriculum with potential expansion plans for wider future curricula diversity.
With the Virtual Charter School catering to students in grades 5-11 and supplying loaned digital devices on a complementary basis, students are permitted transfers to alternative private schools in accordance with ADEK rules and policies.
However, parents financially affected by COVID-19 who have enrolled their children in the Virtual Charter School must pledge to pay all outstanding amounts to their children's previous private school and settle fee arrears prior to re-enrolling them in the private school system.
"The Virtual Charter School is open to students of all nationalities whose families have been financially impacted by COVID-19. This not-for-profit public-private partnership model offers alternative education delivery which redresses learning loss in a pandemic and provides an invaluable bridge for students to continue their education," explained Sara Musallam, ADEK's Chairman.