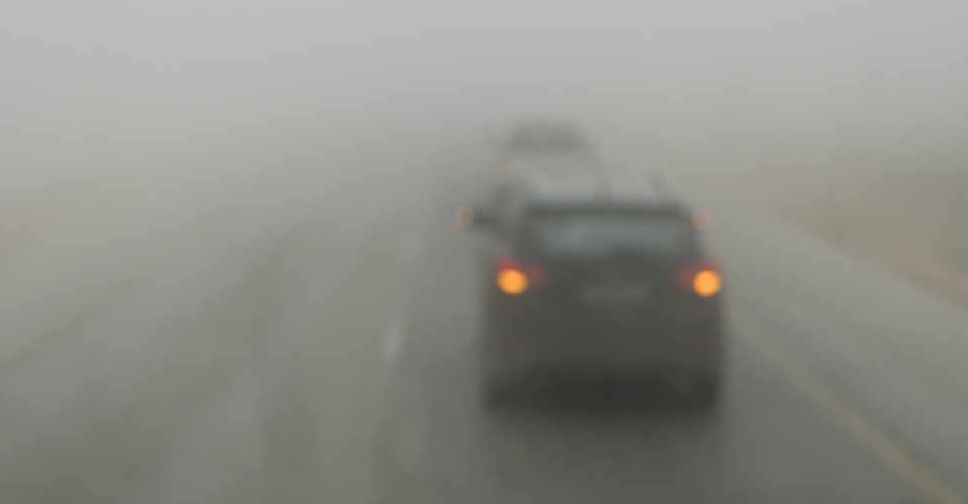 iStock
Abu Dhabi Police are warning motorists to drive with care as fog reduces visibility again.
Speed limits have been lowered to 80 kilometres per hour on the following roads: Abu Dhabi to Al Ain, Sin Shuaib, Abu Dhabi to Sweihan, Mohammed Bin Rashid and Maktoum bin Rashed between Abu Dhabi and Dubai, and Al Ain to Dubai.
Drivers are urged to check the electronic information boards for updates.
The National Centre for Meteorology has said foggy conditions are forecast to last until 10:30 am.
#عاجل | #شرطة_أبوظبي ترجو من الإخوة السائقين توخي الحذر بسبب انخفاض الرؤية الأفقية أثناء تشكل #الضباب وتدعوهم للالتزام بالسرعة المتغيرة الموضحة على الشواخص واللوحات الارشادية الالكترونية مع تمنياتنا لكم بالسلامة.@itcabudhabi @NCMS_media@abudhabi_adm@adek_tweet

— شرطة أبوظبي (@ADPoliceHQ) January 25, 2021