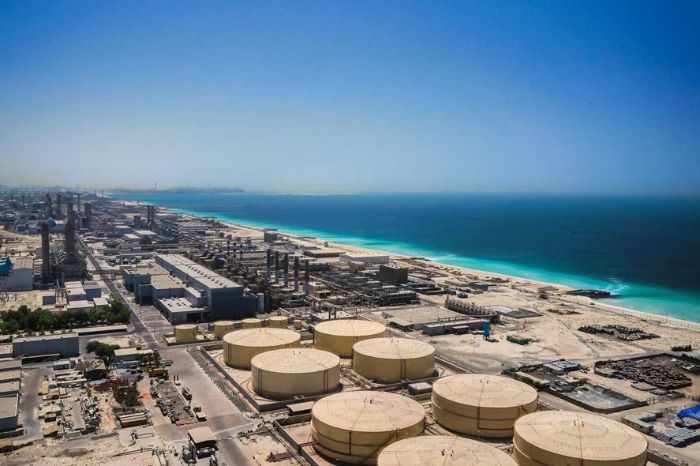 24 Oct 2021
Emirates Water & Electricity Company (Ewec) has invited developers to submit expressions of interest (EOI) for the development of Shuweihat S4 Reverse Osmosis (RO) independent water producer (IWP) project in Abu Dhabi
Emirates Water & Electricity Company (Ewec) has invited developers to submit expressions of interest (EOI) for the development of Shuweihat S4 Reverse Osmosis (RO) independent water producer (IWP) project in Abu Dhabi.
Developers have until 4 November to submit EOI for the project, which will have a capacity of up to 70 million imperial gallons per day (MIGD).
The plant will be developed next to the existing Shuweihat S3 independent power producer (IPP) project, which is located in Shuweihat power and water complex 250km west of Abu Dhabi city.
Ewec has set a target for the project to achieve financial close by the end of 2022, with commercial operations targeted by mid-2025.
The successful developer or developer consortium will own up to 40 percent of the special purpose vehicle (SPV) incorporated to participate in Shuweihat S4 IWP while the remaining equity will be primarily held indirectly by the Abu Dhabi Government, according to the notice. The SPV will enter into long-term water purchase agreement with EWEC.
Ewec is also planning to oversee the development of a major new desalination plant in the Mirfa area of Abu Dhabi.
In February, Ewec invited developers to submit EOI for its planned Mirfa 2 (M2) IWP.
The M2 IWP will be a RO facility that will have the capacity to supply up to 150 MIGD of desalinated water.
According to sources close to the project, Ewec has appointed an advisory team of Alderbook, White & Case and Fichtner as financial, legal and technical advisers respectively.
The M2 IWP will be developed next to the existing Mirfa independent water and power project (IWPP).
In 2019, Ewec awarded the contract for the 200 MIGD Taweelah IWP, which will be the world's largest RO desalination plant.
Acwa Power was appointed as the main developer for the project. The developer appointed China's Sepco 3 and Spain's Abengoa to carry out the EPC works for the plant.
The AED3.1bn ($844m) Taweelah IWP project reached financial close in September 2019.
The Abu Dhabi government holds a 60 per cent stake in the Taweelah project.
Want more Energy & Utilities insight?
Whitepaper: GCC energy transition, by Frost & Sullivan
Get insight and analysis on the investments required in transmission and distribution (T&D) infrastructure and technologies to ensure that GCC power sectors are equipped to deliver some of the world's most ambitious clean energy programmes.