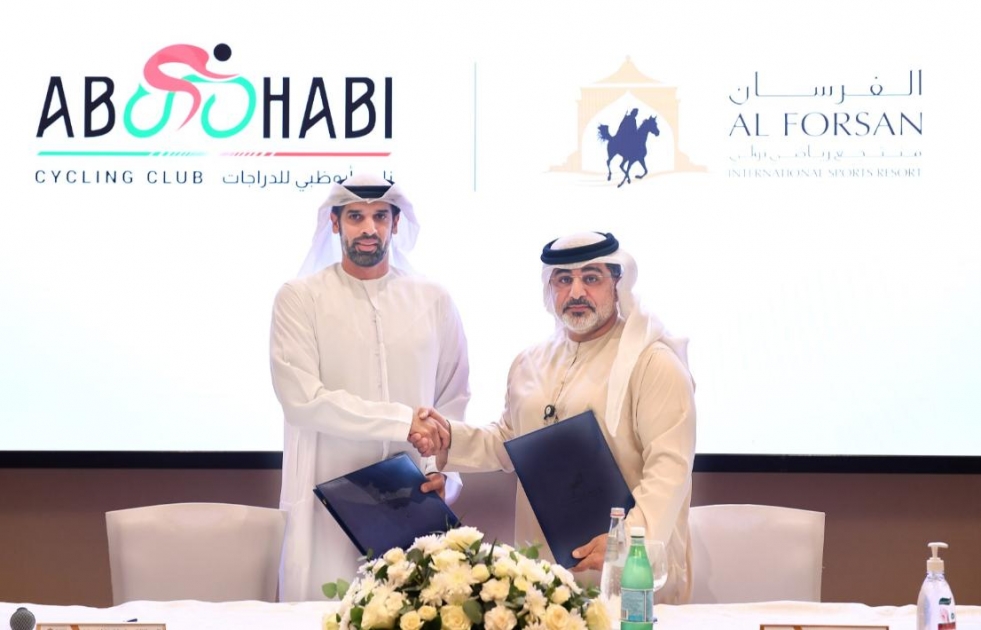 The Abu Dhabi Cycling Club and Al Forsan International Sports Resort have signed a Memorandum of Understanding (MoU) to develop, promote and enhance cycling activities in the Emirate of Abu Dhabi.
The MoU was signed between Al Nekhaira Alkhyeli, Chief Executive Officer of Abu Dhabi Cycling Club, and Sultan Al Kaabi, Executive Director of Al Forsan International Sports Resort.
The signing aims to support plans to build and form school teams, participate in community races, and provide exclusive discounts to Abu Dhabi Cycling Club members for the use of sports halls at Al Forsan International Sports Resort, as well as promoting joint activities through digital platforms and various channels between the two parties.
"We are delighted to partner with Al Forsan International Sports Resort. The objective is to expand the wide range of events and activities that our partners plan to provide to the cycling fraternity in Abu Dhabi from the Cycling Club's calendar of events. Members of the Cycling Club can now avail Al Forsan International Sports Resort's wide range of facilities and help our members achieve their objectives through participation and compete in the various activities and competitions," said Alkhyeli.
For his part, Al Kaabi praised the signing of the MoU with Abu Dhabi Cycling Club as a partnership to build on the backdrop of the UAE Tour race to popularise cycling activities in the country. "This is an ambitious partnership to encourage the country's youth to compete at various levels and as well as to cycle for recreation and fitness," he added.