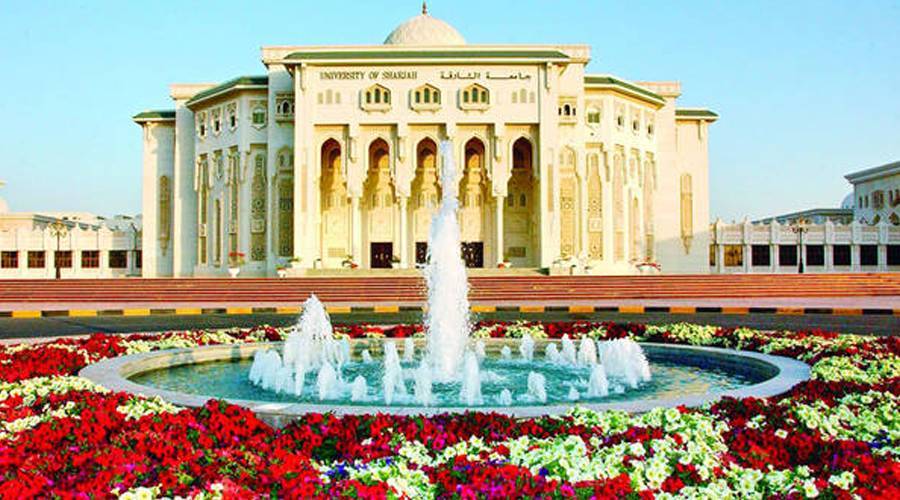 Sharjah: Prince Al-Sunni
Dr. Hamid Majul Al Nuaimi, President of the University of Sharjah, confirmed that in recent years the University has achieved a distinguished position at local, regional and international level, as it has become a comprehensive scientific research university that contributes and always seeks to serve the local community at its various levels.
He told "Al-Khaleej" that the current academic year witnessed many collaboration agreements, visits, training opportunities and other aspects of the collaboration with local authorities and institutions, amounting to 39 training programs and professional diplomas, in which 679 trainees participated, 24 collaborations . appointments and memoranda of understanding, and 33 visits and meetings with different entities and personalities. of relationships and collaboration with local bodies and institutions within the vision of its founder, His Highness Sheikh Dr. Sultan bin Muhammad Al Qasimi, Supreme Councilor and Ruler of Sharjah, and to support and sponsor and the follow-up of its President, His Highness Sheikh Sultan bin Ahmed Al Qasimi, Deputy Ruler of Sharjah.
Dr. Salah Taher Al-Hajj, Vice-Chancellor for Community Affairs, said for her part that the university is committed to concluding agreements and understandings with many institutions, amounting to 24 cooperation agreements, including agreements with the Sharjah National Oil Corporation (SNOC), the courts of Dubai International Financial Center and Association of Chartered Certified Accountants. ACCA), along with many other agreements.
Dr. Radi Al-Zubaidi, director of the Center for Continuing Education and Professional Development, explained that the center provided 39 courses and diplomas this year to 679 participants, including a professional diploma in nutrition and health care, in collaboration with the Health Education Department of the Supreme Council for family affairs in Sharjah.
He added that the center implemented a "professional diploma program for supervisors" with the participation of members of the Arab parliament for the child from different Arab countries, and the center also signed an agreement with the Department of Social Services in Sharjah, under which the program for the elderly ended with participation of 24 male and female citizens from Emirates Sharjah, Khörakkan and Al Dhaid, and among the unique programs And the distinguished program implemented for talented school students in ninth, tenth and eleventh grade in collaboration with Sharjah Education Council, two programs were opened before for optical astronomical meteorology technology and in professional programming and artificial intelligence techniques (future programmer), and an agreement was signed with Newcastle University, British to establish joint training programs.
He added that the university celebrated the graduation of the first group of the "Professional Diploma in Law" program of the Ministry of Interior in Abu Dhabi, while the fifth group graduated from the "Professional Diploma in Child Protection" program of the Department of Social Services in Sharjahs government.
During the current academic year, the University received 33 delegations of delegations and officials from various state and private institutions, where they exchanged visions and information on aspects of joint cooperation and what the university can contribute to community service through these institutions.