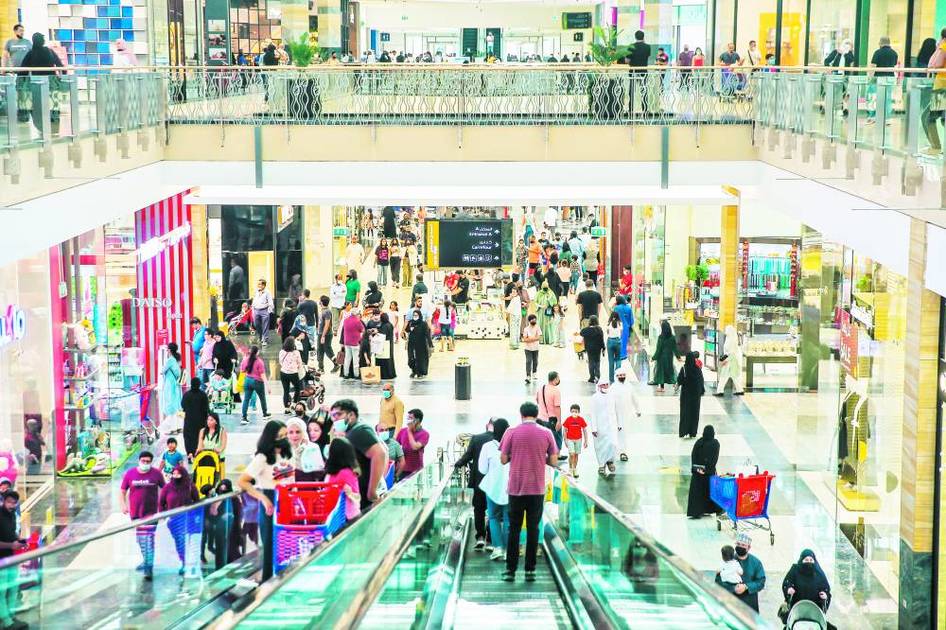 Dubai: "The Bay"
The event "3 Days of Big Sale" 2022 ended in Dubai, which included various malls and shops in the emirate, and was very popular with visitors and shoppers as the value offers revived retail markets, especially fashion, home goods and electronics.
During the event hosted by the Dubai Festivals and Retail Corporation between Friday 27 May and Sunday 29 May, many of the world's most famous brands competed to present their 90% value proposition, which contributed to the public and retailers' interest in visiting malls and supermarkets, so that the share of sales increased during that period.
The "3 Days of Big Sale" event, one of the main events in Dubai's annual retail calendar, helps to support Dubai's economy and strengthen the city's position as a leading destination for tourism and shopping. The event is an opportunity to showcase products from local and international brands at affordable prices.
Ahmed Al Khaja, CEO of the Dubai Festivals and Retail Establishment, said: The "3 Days of Big Sale" event is one of the prestigious events that Dubai residents and visitors are waiting for because of its wonderful campaigns and opportunities to win valuable prizes, in addition to the activities it includes. This event, which is held twice a year, has helped strengthen Dubai's position as a preferred shopping destination in the region and the world and plays a key role in revitalizing the retail sector in Dubai. "
Commenting on the three-day mega-sale, Fouad Mansour Sharaf, General Manager of UAE Shopping Centers at Majid Al Futtaim Properties, said: "At Majid Al Futtaim, we feel very proud to celebrate the most remarkable and important moments of rewards. our customers with special offers and unique experiences.More than 550 brands have participated in the big discounts in the following malls in Mall of the Emirates, City Center Deira and City Center Mirdif.Double compared to last year.We welcome all members of the community to our malls and are excited to have them join us to celebrate one of the year's most anticipated shopping events as we continue to innovate in the region's retail industry. "
Omar Khouri, CEO of Asset Management at Nakheel, said: "We are delighted to complete yet another successful cycle of '3 Days of Mega Sale', the city's largest shopping event, featuring fantastic discounts, deals and exclusive retail experiences. Through its annual retail event in Dubai every year, Nakheel continues to find new ways to connect its dealers with customers.With the participation of Ibn Battuta Mall, Nakheel Mall and Circle Mall, we can proudly say that we have delivered attractive and diverse retail experiences that have attracted many visitors to our shopping destinations. We look forward to future opportunities and events and will continue to seize opportunities that will help us forge stronger ties with our customers. "
Haitham Hajjar, General Manager of Al-Futtaim Malls Group at UAE, said: "At Al-Futtaim Malls, our efforts are constantly focused on providing customers with unique experiences and offers. This year's three-day mega-sale event offered customers huge discounts and rebates Visitors to the Dubai Festival City Mall had the opportunity to redeem 10% of the value of their purchase using 1,000 dirhams or more, and this percentage increased to 20% during certain periods of the offer.This unique offer achieved an increase in visitor levels by 18%, and most retail stores in the mall recorded an increase in sales compared to last year's event. "
Nisreen Boustany, Director of Public Relations and Corporate Communications at Mercato and Town Center Jumeirah commented: "The promotions and discounts have attracted many shoppers. We have noticed a remarkable increase of up to 15% in the number of visitors to the center and sales in both centers in Mercato and Town Center Jumeirah compared to the same period last year 2021.