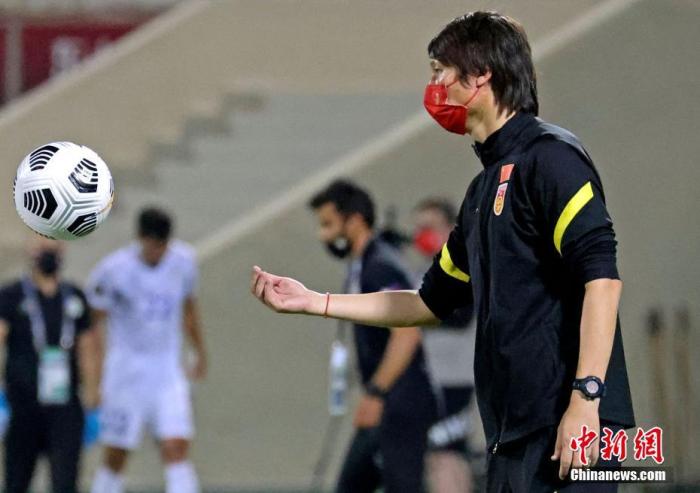 China News Service, Beijing, September 14 According to the official blog of the Chinese football team, after a few days of rest, on the evening of the 13th local time, the national football team conducted the first outdoor training session after the team arrived in Sharjah at the Sharjah Stadium in the UAE.
Data Map: National Football Coach Li Tie.
Image source: Visual China
  Before the training began, team leader Wu Xi accepted an interview with the media.
He said that through a few days of rest, the mental fatigue caused by consecutive closed-environment games in the league and the top 12 matches has been relieved to a certain extent.
In the next period of time, the team will actively solve the problems they face through training and warm-up matches, improve their abilities, and prepare for the game seriously.
  Zhang Linpeng, who sprained her waist during the match against the Japanese team, is currently recovering actively and is temporarily unable to participate in team training.
Except for Zhang Linpeng, all the other 30 players participated in the joint training.
  In the previous Qatar World Cup Asian qualifiers, the Chinese team suffered two consecutive losses to Australia and Japan.
In the next round of the match, the Chinese team will face the Vietnam team in Sharjah, UAE on October 7. This match is a key battle for the top 12 of the Chinese team.
(over)