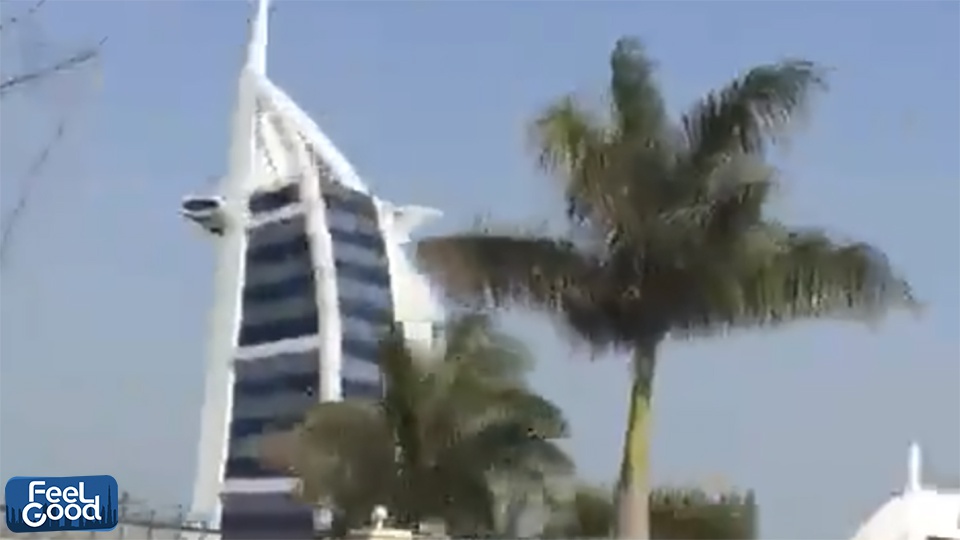 Anyone who's ever lived or visited Dubai know where the Burj Al Arab is. The lavish, 7-star hotel is of course located along Jumeirah Beach. But an eagle-eyed TikTok user found another version of the iconic hotel… all the way in Pakistan.
TikTok user Rodha Alhaj caught on camera a replica of the iconic building in Pakistan. The building, which looks to be house has attracted attention of users because of its uncanny resemblance. As of the time of this writing, the video already has 7.5k likes.
The gate where the mini Burj Al Arab is located follows the same them. If you squint, it really does look like its bigger brother in Dubai!