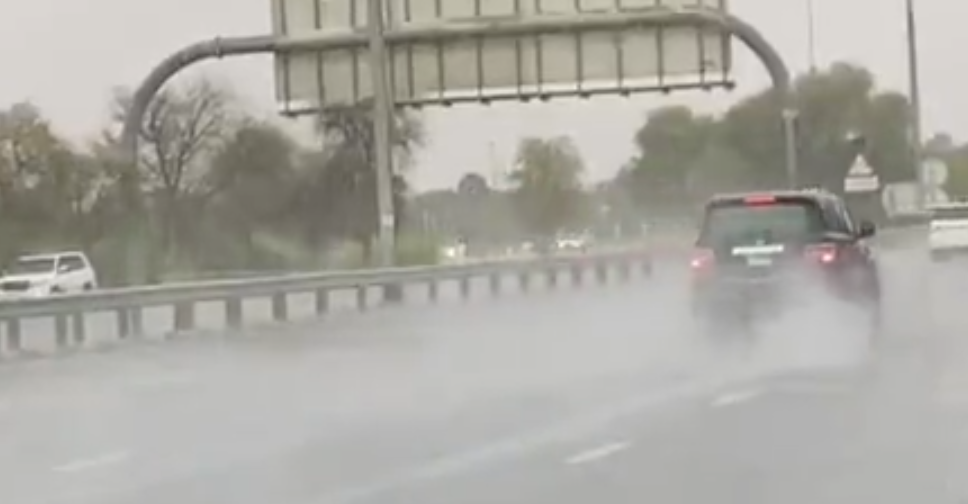 @NCMS_media/ Twitter
Moderate to heavy rain was reported in some parts of Dubai on Sunday.
The National Centre of Meteorology (NCM) posted footage of the rains in Al Awir, Al Marmoom, Um Nahd and Dubai Academic City.
Showers were also reported over Jebel Ali-Lahbab Road, in Sharjah's Al Bataeh and in parts of Al Ain.
The authority had earlier predicted rain and chances of blowing dust as well as reduced visibility.
منطقة الهباب #دبي حالياً #المركز_الوطني_للأرصاد #أمطار_الخير #أصدقاء_المركز_الوطني_للأرصاد #حالة_الطقس #حالة_جوية #هواة_الطقس #محمد_سجاد pic.twitter.com/sZ0mpHJbZU

— المركز الوطني للأرصاد (@NCMS_media) August 8, 2021
منطقة العوير #دبي حالياً #المركز_الوطني_للأرصاد #أمطار_الخير #أصدقاء_المركز_الوطني_للأرصاد #حالة_الطقس #حالة_جوية #هواة_الطقس pic.twitter.com/AQB2sw1HVH

— المركز الوطني للأرصاد (@NCMS_media) August 8, 2021
— المركز الوطني للأرصاد (@NCMS_media) August 8, 2021