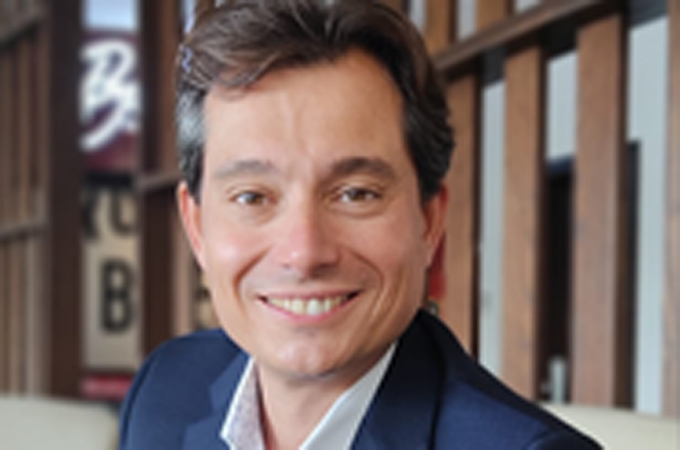 voco Dubai Palm Jumeirah, IHG Hotels & Resorts' first hotel on the iconic Palm Jumeirah, has announced the appointment of seasoned hotelier Charles Godot as its General Manager.
Originally from France, Godot joined the voco brand this summer and is responsible to lead the team ahead of the hotel's opening and drive the performance of the 141-room hotel.
The voco brand successfully combines familiar comforts, with the indulgences of an upscale hotel providing a premium experience with a laidback spirit. Charles' role will be to bring the brand to life in this stunning beach location where guests can blend 'me-time' with 'social-time' for a perfect stay.
voco Dubai the Palm is located in the heart of the "Palm West Beach" with direct access to the beach and with swiping views of Dubai Marina and the Arabian Gulf. Set it this trendy and vibrant spot voco will feature some exceptional dining experiences directly accessed from the promenade. Additionally, the hotel features a pool and bar on the roof top for sundowners afficionados, and everything you would expect from an upscale hotel.
Godot started his career with IHG Hotels & Resorts in 2003 at InterContinental Paris Le Grand Hôtel working across several departments. He then embarked on an international career in Qatar, Singapore, Thailand, Australia, and finally UAE working across several departments gaining an all-encompassing understanding of hospitality and how to deliver exceptional service.
"Our hotel is placed in an iconic location in Dubai and I am confident it will become an extraordinary and charming place to relax, socialise and enjoy memorable experiences alongside beautiful surroundings. I look forward to building a winning team to create signature experiences beyond expectations on Palm Jumeirah" commented Godot. – TradeArabia News Service