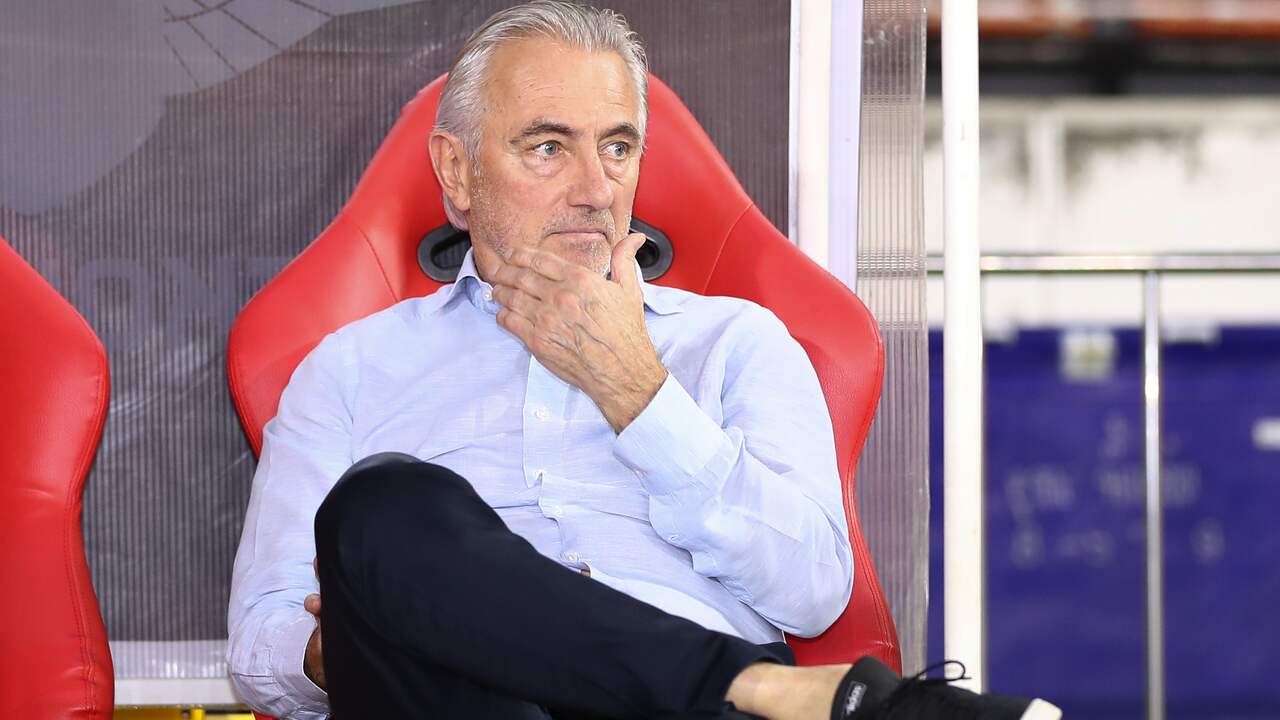 Bert van Marwijk believes that the United Arab Emirates lost the victory in the World Cup qualifier against Iraq on Tuesday due to an arbitral error.
Deep into stoppage time, Mohamed Khalfan seemed to make it 3-2, but according to VAR, the ball hadn't quite crossed the goal line.
The video referee's decision was remarkable, because photos showed the ball being removed just behind the goal line by the Iraq keeper, coached by Dick Advocaat.
"It was clear that the ball was over the goal line", Van Marwijk expressed his dissatisfaction at the press conference.
"In 2021, with the current technology, that should be easy to see."
"The fact that this hit was not approved cost us the three points," continued Van Marwijk.
"The arbitration is responsible for that."
The United Arab Emirates initially seemed to be happy with a point, after a 1-0 lead was lost in the second half.
It was only in the fourth minute of stoppage time that Ali Ahmed Mabkhout made it 2-2, after which the controversial moment followed shortly after.
"We started the game well, but then we lost focus. That way we gave our opponent the chance to get back into the game," said Van Marwijk.
Due to the loss of points, a ticket for the World Cup is far away for the United Arab Emirates.
The country is fourth in the group, while only the top two countries qualify directly.
The number three gets another chance via the play-offs.
The ball seems to be removed from behind the goal line by the Iraqi keeper.
The ball seems to be removed from behind the goal line by the Iraqi keeper.
Keywords: victory, qualifier, goal line, iraq, error, bert van marwijk, lawyer, world cup, uae, ball, technology, mohamed khalfan, error., var, goal