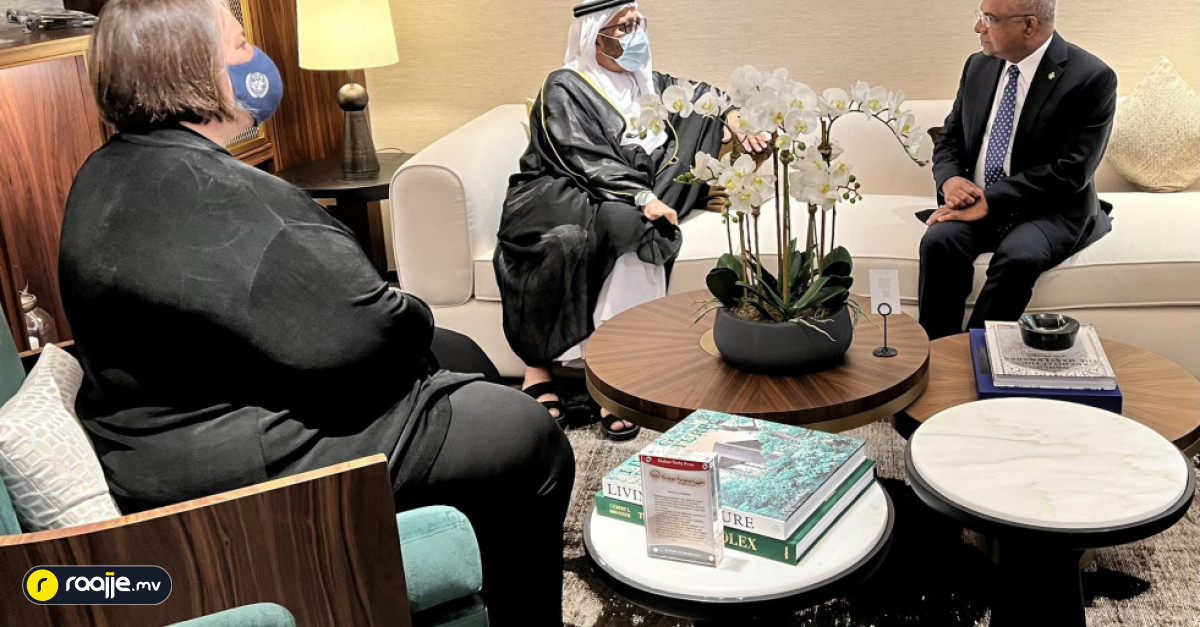 President of the 76th session of the United Nations General Assembly (UNGA) and Maldives Minister of Foreign Affairs, Abdulla Shahid has arrived in United Arab Emirates to participate in the Dubai Expo 2020.
Minister of State Khalifa Shaheen Almarar and United Nations Resident Coordinator for the UAE, Dena Assaf welcomed the UNGA President upon his arrival.
Shahid revealed that he is looking forward to a "very productive" visit.
Shahid will conclude his visit and return to office on October 13.
The UNGA President is scheduled to deliver remarks revolving around impacts of climate change on small island states at the expo.
Meeting with the press to discuss an extensive range of topics including the UN General Debate, Covid-19 vaccination, climate change, youth, peace and security on Saturday, PGA Shahid revealed that he will be flying to the United Arab Emirates on Saturday night. He will be visiting the Dubai Expo 2020.
He will also be addressing biodiversity as well as delivering the key priorities of his "Presidency of Hope" during the Dubai Expo 2020.
Throughout the course of the trip, PGA Shahid will be meeting with UAE government officials, other dignitaries as well as stakeholders.
The Dubai Expo 2020 began on 1 October 2021 and proceed through 31 March 2022.