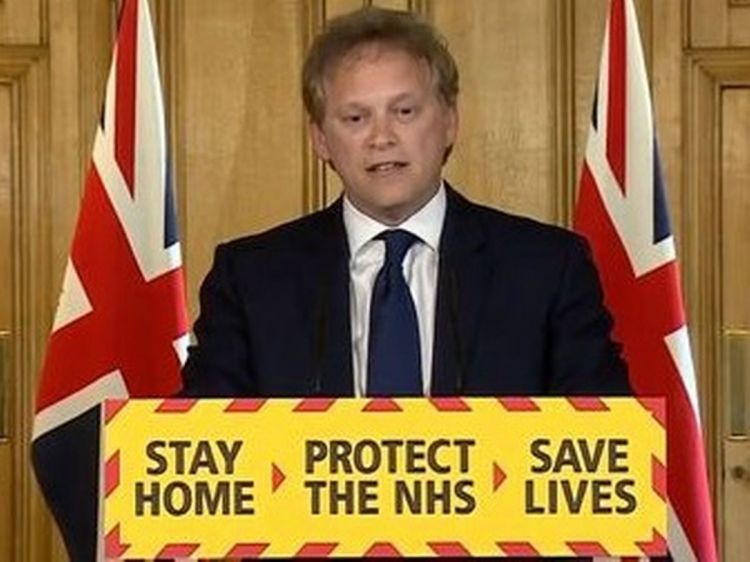 The UAE deserves its place on the UK's amber list because strict travel requirements have been met, UK Transport Secretary Grant Shapps has said.
A decision to ease restrictions on travel to England from the UAE, India, Bahrain and Qatar was announced by the British government on Wednesday, offering hope to families and the tourism industry.
Asked whether ministers were "pandering to the travel industry", Mr Shapps said the UAE met all of the UK's Covid-19 requirements.
"With all these changes, I often see a whole lot of theories why particular countries are being opened and other ones haven't. All we do is ask the experts – that's the Joint Biosecurity Centre – to give us their overview of every country," he told Sky News on Thursday.
"This time they've come back and said Dubai, Qatar, the UAE and, in fact, India – which may surprise people – are all fit to come off the red list and to the amber list."
The changes will come into effect at 4am British Summer Time on Sunday. A decline in infections, a high vaccination rate and greater clarity on virus strains were cited as reasons for the upgrade.
Emirates airline said the move reflected the "extensive steps" Britain and the UAE had taken to suppress the virus.
It told The National it had received a surge in queries from "customers desperate to see their families" and would push for the UAE to gain green-list status.
"Since the UK's announcement last evening, we've seen a huge surge in queries from customers desperate to travel to see their families, planning their kids' return for the new school term, as well as their postponed business or holiday travel," Emirates' chief commercial officer, Adnan Kazim, said.
"Emirates is reviewing our operations to various points in the UK and any service restart will be announced in the usual fashion.
Last week, the airline's UK division had expressed its frustration that the UAE remained on the list even though Covid data was favourable.
It had been on the red list since late January, meaning passengers had to pay to quarantine at an approved hotel for 10 days after landing in England. The cost, £1,750 ($2,436), will rise from August 12 to £2,285.
Passengers arriving in the UK from amber-list countries other than the US or EU member states must isolate for 10 days at home, with friends or at a hotel, but can be released after day five on production of a negative test result.
If they have been fully immunised against Covid-19 with the Moderna, AstraZeneca or Pfizer-BioNTech vaccine, they need not isolate if they can provide proof using the NHS Covid Pass, EU Digital Covid Certificate or US CDC certificate. They must still provide a negative Covid-19 test within two days of arrival.
"We are taking a phased approach to restarting international travel while protecting public health," a spokeswoman said.
"We want to welcome all international visitors back to the UK and are working to extend our approach to other fully vaccinated passengers in the future."
Mr Kazim said Emirates would make a case for the UAE moving to the green list.
"The UAE currently has one of the world's most successful vaccination programmes – with over 79 per cent of the population having received one dose and over 71 per cent already fully vaccinated," he said.
"Given the low numbers of coronavirus cases in the UAE, the extensive testing at Dubai International Airport, and the careful health and safety measures in place across the passenger journey, we hope to see the UAE moving to the green list soon."
Seven countries were moved to the green list – Germany, Austria, Slovenia, Slovakia, Norway, Latvia and Romania.
Travellers from those countries, regardless of vaccination status, need not isolate but must present a negative Covid test within two days of arrival.
thenationalnews