The Ministry of Internal Affairs is set to open a passport office in Abu Dhabi, the capital city of the United Arab Emirates.
This was revealed on Monday morning by Simon Peter Mundeyi the Ministry of Internal Afairs spokesperson at a security briefing held at Police headquarters in Naguru.
"Next week, we are going to open a passport office in Abu Dhabi to help Ugandans who are working there to apply easily," he said.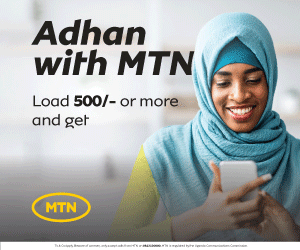 Mundeyi however clarified that applications will be made in Abu Dhabi but all the printing will take place in Uganda.
"We shall collect the information which will be sent to Uganda for printing. After printing, we shall send the passports back through courier services."
Mundeyi advised all Ugandans to apply for the new passports in order for them to avoid inconvenience at the airport in case they carry the old ones.
"We phased out the old passports on 4th April but a number of Ugandans are still being inconvenienced at the airport after they show up with the old passports. These are no longer in use. Ugandans are advised to apply for new passports," he said.
He advised Ugandans to desist from using third parties to acquire passports saying it's expensive yet the passport application process is easy.
"I call upon Ugandans who are desperately in need of passports to desist from using third parties. If you see anyone who wants to help you get a passport, run. The procedure of applying for a passport is very easy and can be done on phone.
"We are opening a call center at the Ministry of Internal Affairs for anyone who would like to find out about our services. This number will be provided in a week. We have also increased the workstations and staff at the passport office, so we are not experiencing long lines."
Comments
comments