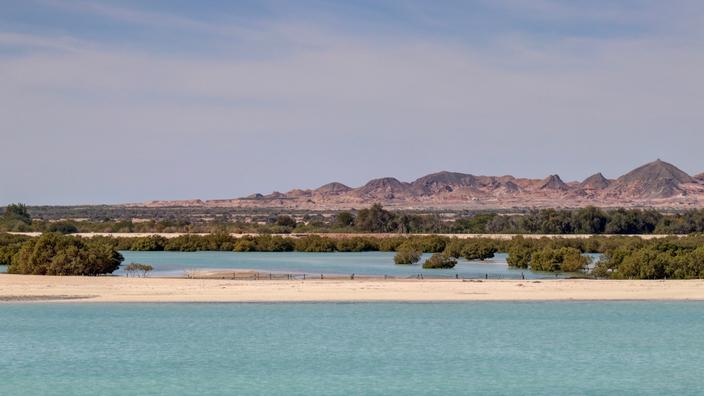 The United Arab Emirates, one of the world's leading oil exporters, has launched a "
strategic initiative
" aimed at achieving carbon neutrality by 2050, the wealthy Gulf country announced, three weeks before COP 26 in Glasgow.
Read alsoAbou Dhabi cuts business installation costs by 90%
Abu Dhabi has in recent years displayed a favorable speech in the fight against climate change, the country remaining, with its Gulf neighbors producing hydrocarbons, among the largest emitters of CO2 per capita.
"
We have launched a strategic UAE initiative to achieve carbon neutrality by 2050,
" Mohammed bin Zayed, Crown Prince of Abu Dhabi who heads the country, said his half-brother president being ill and not appearing on Thursday announced. more in public.
"
We would like to support the efforts of the international community to achieve sustainable development, promote the economic and social growth of the country and contribute to the good of humanity,
" he said, according to the official WAM news agency. .
Carbon neutrality, which is a balance between carbon emissions and carbon uptake from the atmosphere, must be on the agenda in Glasgow, Scotland, where world leaders are due to meet from October 31. within the framework of COP 26.
The UAE's announcement is "
an open invitation to the world for cooperation to find practical solutions to the impacts of climate change,
" said Sultan al-Jaber, Minister of Industry and Advanced Technologies, also responsible for climate issues.
Read also Trade: Louis Dreyfus Company sells 45% of its shares to the Abu Dhabi sovereign fund
Like Saudi Arabia, Qatar and Kuwait, the Emirates remain important producers of hydrocarbons and have adopted a very energy-intensive lifestyle, from large ubiquitous 4x4s to the powerful air conditioning of gigantic towers or other shopping centers.
The Emirates, however, pride themselves on being the first country in the region to report a carbon neutral ambition.
Other polluting states around the world have recently announced such initiatives, such as China, Japan, Brazil, Germany and France.