Dubai is a city with mixed cultures. A part of it still carries age-old traditions, while the other part paints a genuinely modern picture of the 21st century. Dubai is a beautiful, cosmopolitan city that needs to be visited for longer than just a layover.
This Dubai travel guide will teach you to conserve money while getting the most out of your trip. We will take you through five tourist places that are a must-visit if you plan your next holiday in Dubai.
Many well-known luxury hotels can be found in the country, like the Atlantis Palm, which offers visitors an underwater room, an indoor theme park, and a retail complex. But if you are one of those people who hate to go shopping, we have listed five destinations for you that will make your trip a memorable one.
Five places you must visit in Dubai
Dubai Frame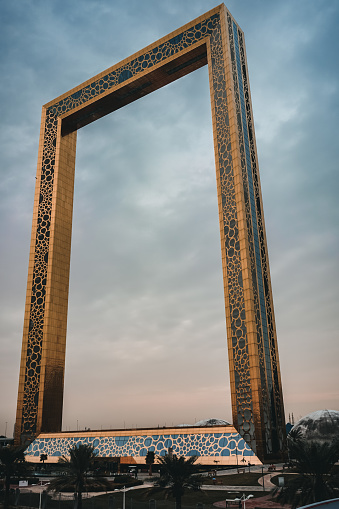 Dubai Frame, the United Arab Emirates' newest cultural landmark, is an iconic building that 'frames' breathtaking views of Old and New Dubai while also functioning as a conceptual bridge uniting the emirate's rich history with its magnificent present. Dubai Frame highlights the story of Dubai from its early beginnings to its ambitious aspirations for future growth, with breathtaking panoramic vistas of the city.
Dubai Frame is open every day of the year, including weekends and holidays. During the holy month of Ramadan, holidays, and public holidays, visit times may change.
Dubai Desert Safari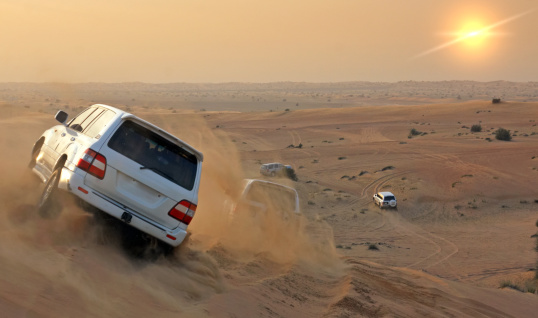 A desert safari in Dubai is a once-in-a-lifetime event, with the immensity of the Arabian desert, rich insights amid sandy beaches, and a variety of fascinating exercises day in and day out.
The enormous Arabian Desert is the ideal site to visit around dawn when the sun shines brightest and appears largest near the horizon. Admire the golden splendor and revel in the majesty. The morning in the desert is unquestionably the most photogenic time of day.
Choose from various photographic trips, a challenging desert safari, an adventure-infused night safari, or a memorable night out in the chilly desert – all of which are lit in blue.
Dubai night safari displays the finest of Arabian evenings and is well worth a try, with thrilling rides, Arabian music, and exquisite food. A night doesn't get any better than this with various amusement and pastimes like stilt dancing, fire eating, whirling, and the exotic belly dance. Spend memorable moments with your friends and family while anchored in your luxury tent. Stay the evening under the stars near the tent and enjoy a night safari in Dubai with Barbeque, campfire, and festivities.
Theme Parks
Aqua venture Waterpark, located in the Atlantis the Palm resort area, offers an unparalleled experience for water ride aficionados. Waterfalls, river slides, tranquil beaches, children's play areas, and much more are available for the entire family to enjoy. You will have the opportunity to see and engage with aquatic wildlife. Feed cow nose rays and take a tour of the Shark Lagoon.
Another popular theme park is Motion Gate Dubai. This incredible Hollywood-themed theme park is unlike anything you've ever seen — even if you've visited Los Angeles! Glitz, elegance, thrill, and adventure abound at Motion Gate Dubai, the ultimate depiction of what Hollywood could be. The park is organized into various zones that focus on multiple Hollywood or movie culture perspectives. Apart from these two, there are N number of theme parks like Kid Zania and IMG worlds of adventure.
Dhow Cruise
The Dhow Cruise is an excellent choice for bringing your fantasies to life. Dhows are traditional wooden boats used for navigation specially designed and built by local fishing groups. These shows have progressed from simple sailing boats to top-tier luxury trips.
The ship has two decks, one of which is fully air-conditioned and is dedicated to pure entertainment and live performances that will leave you wanting more. The second deck is partially open, allowing you to take in the calm wind and the gentle waves of the Arabian Gulf.
A dhow voyage is one of the most adaptable and customizable onboard experiences available; whether for a small party or a purely private trip, it can be tailored to your preferences. Disco parties, stage performances, and dances are among the entertainment options available on the cruise. Belly dancing used to be a popular type of entertainment. Still, it has progressively been overtaken by "Tanura," a classic Turkish dance presented by a dancer dressed in an elegant and ornately embroidered gown. International dinners like starters, entrees, and desserts complement the enjoyable entertainment.
Hot Air Balloon
A hot air balloon tour provides the ultimate 360-degree perspective of the vast Arabian desert. As it hovers high in the air, giving fantastic views, the hot air balloon, which can hold up to 24 people simultaneously, generates an adrenaline rush. The desert wildlife, which primarily consists of gazelles and camels, can be seen in the surrounding area.
Therefore, if you plan your next trip to Dubai, you will find something for yourself and your family. Dubai is a place that is designed to attract tourists of all ages. The area is a renowned tourist destination not just because of the fantastic places you can visit but also because of the excellent service provided to the people who pay a visit there. Once you see these places, we can guarantee you that you will want to come again.