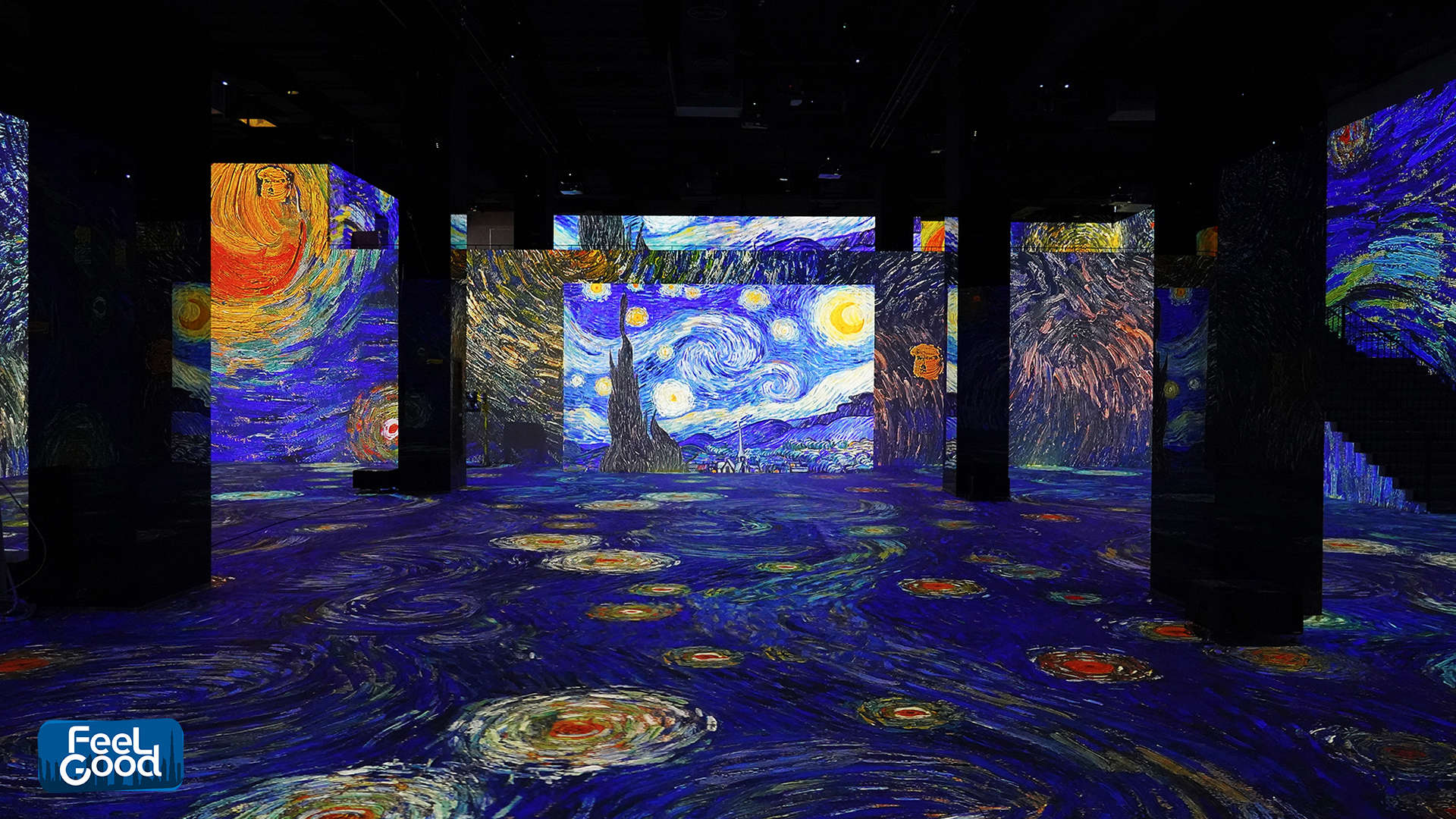 Bragging rights at the newly opened Infinity des Lumieres come courtesy of several factors.
Not only is it the first immersive art space of this size in the Middle East – a whopping 130 video projectors and 379 screens bring the art to life – but there's also three different exhibitions on offer: Van Gogh, Verse, and Dreamed Japan.
Located on Level 2 at The Dubai Mall, this cultural centre hopes to provide a platform to regional artists looking to create and showcase works that are rooted in digital technology.
In the meantime, an onsite boutique sells a carefully curated selection that reflects the exhibitions alongside the likes of prints and art books. Shows run daily and last 75 minutes each.