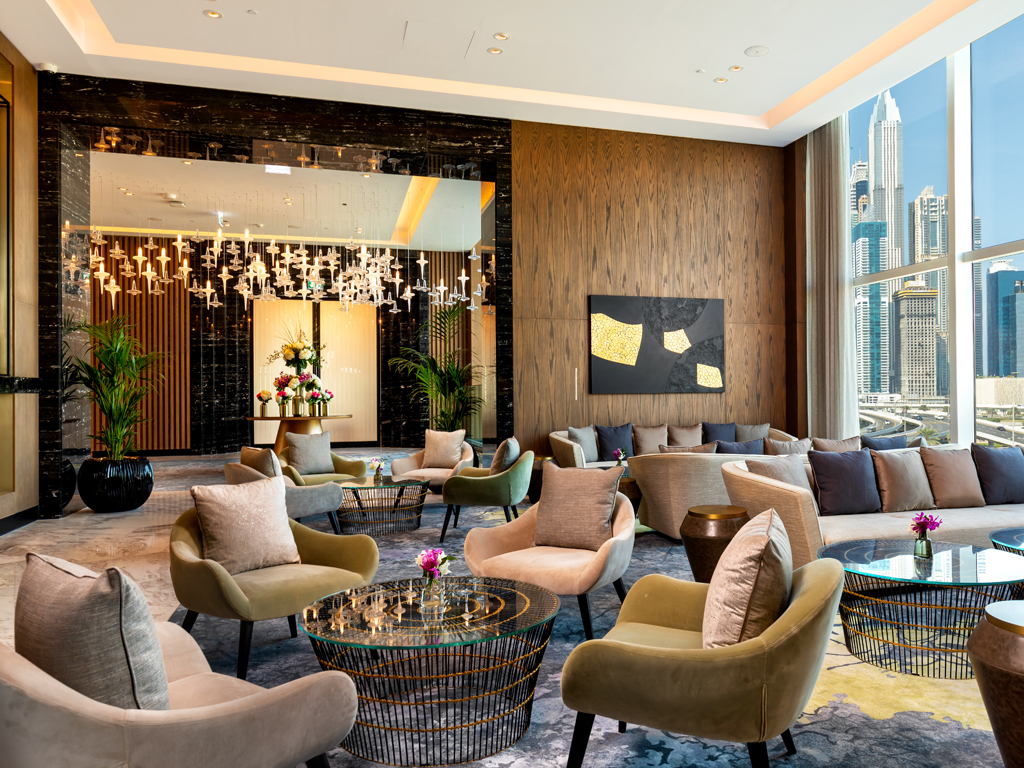 Taj Dubai and Taj Jumeirah Lakes Towers, the award-winning hotels of the world's strongest hospitality brand, Taj will be offering exceptional experiences on stays and dining, curated exclusively for guests of Expo 2020.
The six-month Expo, launched on October 1, 2021, will bring together the best of innovation and technology, entertainment, art and culture, architectural marvels, business and learning opportunities, and global cuisines with 192 country pavilions, 60 daily live events, and 200 food and beverage outlets.
At the India Pavilion, Taj Dubai will showcase Downtown's designer Indian kitchen, Bombay Brasserie. Ever since 1982, when its doors first opened in Kensington, London, Bombay Brasserie has been a renowned restaurant destination that expanded to Cape Town and Dubai as well.
Offering an eclectic blend of classic and contemporary Indian cuisine, Bombay Brasserie promises an unforgettable dining experience for fashionable food connoisseurs. Fans of the restaurant can now experience authentic flavours from the many states of India throughout the Expo season.
Commenting on the development, Ranjit Phillipose, Area Director – Middle East and General Manager of the upcoming Taj Exotica Resort & Spa, The Palm, Dubai said: "Taj is a proud custodian of India's rich heritage and culture. It is an absolute honour to be given the opportunity to present the award-winning culinary institution, Bombay Brasserie at the India Pavilion. Our team of expert chefs will showcase the diversity of Indian cuisine through dishes that have evolved over centuries; ranging from heirloom recipes from the royal kitchens of Maharajas to comfort food in a manner that is representative of modern India."
With spectacular views of the majestic Burj Khalifa and easy access to Dubai Mall, Taj Dubai is the perfect place to soak up the glitz and glamour of the city. Across town, Taj Jumeirah Lakes Towers is the heart of a bustling business district and the pulse of the lively JLT neighbourhood, conveniently placed 20-minutes away from the Expo 2020 site.
Guests can book a luxurious room of their choice with the inclusion of a lavish breakfast and avail of a 10% discount at either hotel when they enrol as Taj InnerCircle members. The hotel concierges will provide Expo 2020 access vouchers with exclusive discounts and plan detailed itineraries, ensuring a seamless and comfortable stay.– TradeArabia News Service