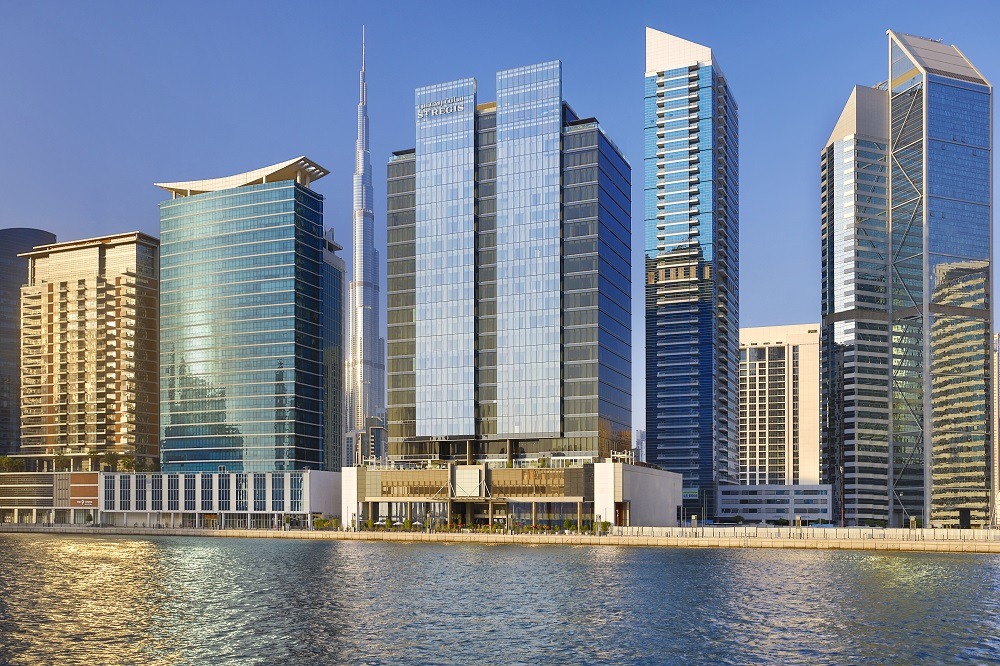 "Dubai is a vibrant destination that has long attracted global travelers with its striking architecture, dedication to innovation and modern vision, representing many of the ideals of the St. Regis brand," said George Fleck, vice president and global brand leader for St. Regis Hotels and Resorts. "We are thrilled to welcome The St. Regis Downtown, Dubai to our highly curated and growing global collection of hotels and resorts, as we seek to delight the world's luminaries with a distinct experience that celebrates the timeless glamor and vanguard spirit of our brand."
The hotel comprises 298 rooms and suites. It invites guests to embark on unique culinary journeys. The St. Regis Spa features six treatment suites and offers bespoke treatments, including Flotation Therapy in a flotation pod and a 24-carat gold age-defying facial, in addition to a traditional Arabian Hammam. The hotel also boasts a fitness center and an infinity pool.
The St. Regis Downtown Dubai will debut an elegant Astor Ballroom in March 2022, with 564 square meters of event space. The hotel also has seven multi-purpose meeting rooms.