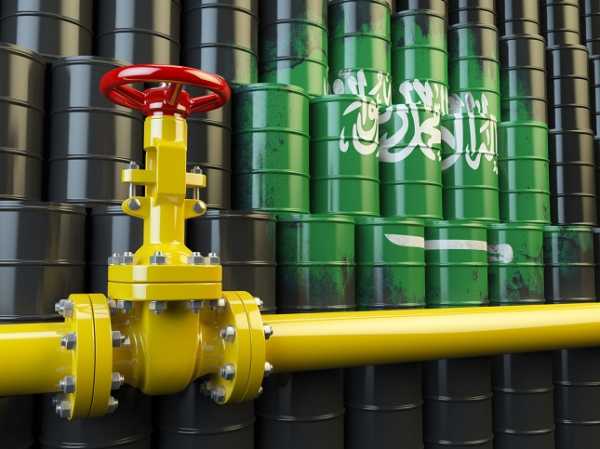 Even that optimism is there, when looking at real figures, as presented by Kayrros and Kpler indicate that Saudi's exports in the first 21 days of February only declined by 176,000 bpd, while it also shows a stock draw of 150,000 bpd in the first 21 days of February. The latter would mean that, only 326,000 bpd has been cut, resulting in a situation of around 12 million barrels in total short. If this situation has continued the last weeks, another 4-4,5 million bpd until the rest of the month.
Total figures mean that the Kingdom, even when in media stating that its cuts are in place, is approximately 16 million barrels of crude oil behind schedule by the end of February. Until now, no real figures have shown if the Kingdom has put in place another cut of 600K bpd needed.
These figures stand in stark contrast to the current statements in the press that OPEC has pumped 24.89 million barrels per day (bpd) in February, down 870,000 bpd from January. The latter is the first monthly decline since June 2020. If the figures of Kpler and Kayrros are however right, we are looking at a different situation in place. Optimism about ongoing cooperation inside of OPEC could be tempered or dealt a blow. For the upcoming OPEC meeting on the 4th of March the pressure already is building up, if internal discrepancies or strategies are not aligned.
A possible discussion about OPEC's Kingpin oil cut strategies could become a major discussion point, if its compatriots, such as Abu Dhabi or Iraq, are going to question to real Saudi support. The Saudi market premium currently pushing oil prices up could not only diminish quickly, but also could result in a more critical position of others. Abu Dhabi, Kuwait or Iraq, could be not anymore willing to comply with the Riyadh position taken, and partly strong-armed during the last meeting. Saudi Arabia's power position will be questioned for sure, as most other OPEC members will want to monetize some additional volumes in light of current high oil prices.
If it is clear that Saudi cuts are much lower than currently mentioned in the market, not only internal fraction is on the horizon but the relationship with Russia and others could also become icy. As the figures provided by Kpler/Kayrros show some Saudi market opportunism is showing. Stabilizing the market by introducing an export cut, while failing to implement it fully could be a major bone of contention just before the OPEC meeting. To monetize revenues is normal, to take advantage of misperceptions in the market is not going to be taken lightly by others for a long time.
Compliance is still stated as a major bulwark for success, even that market knows interpretation of figures is still diffuse. With official compliance of 121% as reported the market should expect higher volumes soon. By however questioning them already, looking at Saudi export figures, some surprises still are in a market in flux. Even that global oil market have shown an appetite for another 1.5 million bpd, the assessments are largely based on misperceptions and misplaced optimism. Saudi's pivotal role the last decade could again become the Dark Horse nobody looks at in a still foggy and black market.