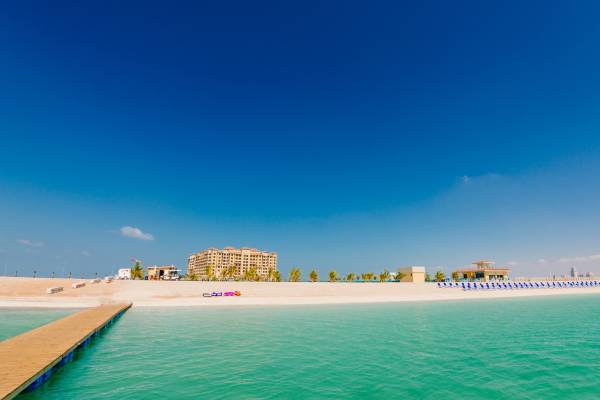 After months of navigating and adjusting to a challenging time for tourism, Ras Al Khaimah Tourism development Authority (RAKTDA), has taken steps to reignite visits to the emirate as travel corridors begin to reopen.
This year, RAKTDA was recognised for its swift response to support operators and partners during the pandemic, earning the Authority double accolades as Gulf Tourism Capital winner and Tourism & Hospitality Company of the year from Gulf Business Magazine. While staycation concepts and cultivating the domestic market has fared well for the destination, the authority is ready to welcome visitors from neighbouring countries, and in particular travellers from the GCC.
As part of its destination strategy, RAKTDA has appointed TCA (Travel Connections Arabia), a leading global sales and marketing outsourcing agency for the luxury hospitality, tourism, and travel industry in the Middle East, as its partner in boosting visitor numbers.
Iyad Rasbey, Executive Director, Destination Tourism Development Ras Al Khaimah Tourist Development Authority, said: "As travel corridors open and air travel increases, in large part due to the planning and precautionary measures implemented by the region's governments, Ras Al Khaimah Tourism continues to work on attracting travellers to the northern most Emirate in the UAE. With hotel options ranging from global brands to regional operators with spacious accommodation and privacy, combined with shopping, nature-based activities and adventure, Ras is Al Khaimah delivers a closer-to-home option for the GCC traveller."
Travel Connections Arabia's Managing Director, Ahmed M. Soliman, said: "Travel within this region is going to grow significantly in the next few months, particularly from Saudi Arabia, as there is a sense of familiarity and comfort for the United Arab Emirates. Ras Al Khaimah represents the ideal blend of luxury accommodations, family activities, as well as the security that Gulf travellers require."
TCA offers a seamless sales and marketing extension to that of its world-class partner hotels, generating lucrative inbound travel business from the Middle East to properties and destinations located around the world. Through identifying marketing strengths, as well as travel and lifestyle trends, and with an in-depth knowledge of the GCC market, TCA is able to create and nurture strategic alliances to meet its clients' goals. – TradeArabia News Service