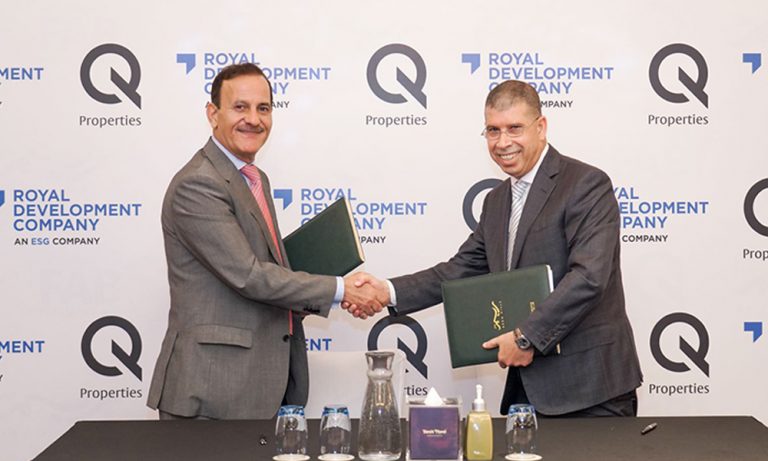 Q Properties has appointed the Royal Development Company, one of Abu Dhabi's most trusted and capable developers, leveraging the experience of a diverse, multi-disciplinary team to deliver a range of projects around the world, to manage their Reem Hills Project that is located in Abu Dhabi's exceptional Reem Island.
Royal Development, which is owned by Emirates Stallions Group, will lead the US$ 2.2bn project's overall planning down to the implementation processes that include the supervision of all contractors as well as the design management.
Search for construction leads
The Reem Hills Project features a man-made hill, retail as well as community facilities, a canal, and a private beach. There are mosques, community centers, open spaces alongside parkland, leisure areas for biking, walking, and exercise, clubhouses, restaurants, and cafes, not forgetting transportation options available to all.
Read Also: Cordoba, First Phase of Bloom Living Project in Abu Dhabi Sells Out
According to the firm, the completion of the first phase of the luxury residential project is scheduled for the month of December 2024.
Remarks on the Reem Hills Project manager appointment
Speaking on the Reem Hills Project manager appointment, the CEO of Q Holding, Majed Fuad Mohammed Odeh said that they were beyond thrilled to have the Royal Development Company Team onboard. He acknowledged that through the firm's exceptional management, the Reem Hills project would deliver the upper echelon of the opulent lifestyle that is located right at the core of the country's capital.
The CEO of the Emirates Stallions Group, Kayed Khorma on the other hand expressed his delight in having been awarded the management contract for the Reem Hills Project. He noted that the outstanding achievement was a brilliant showcase of the Royal Development Company's continuous growth, especially when it boils down to large-scale projects. He also noted the achievement would serve as a great example of the Royal Development Company's expertise in the company's clientele.