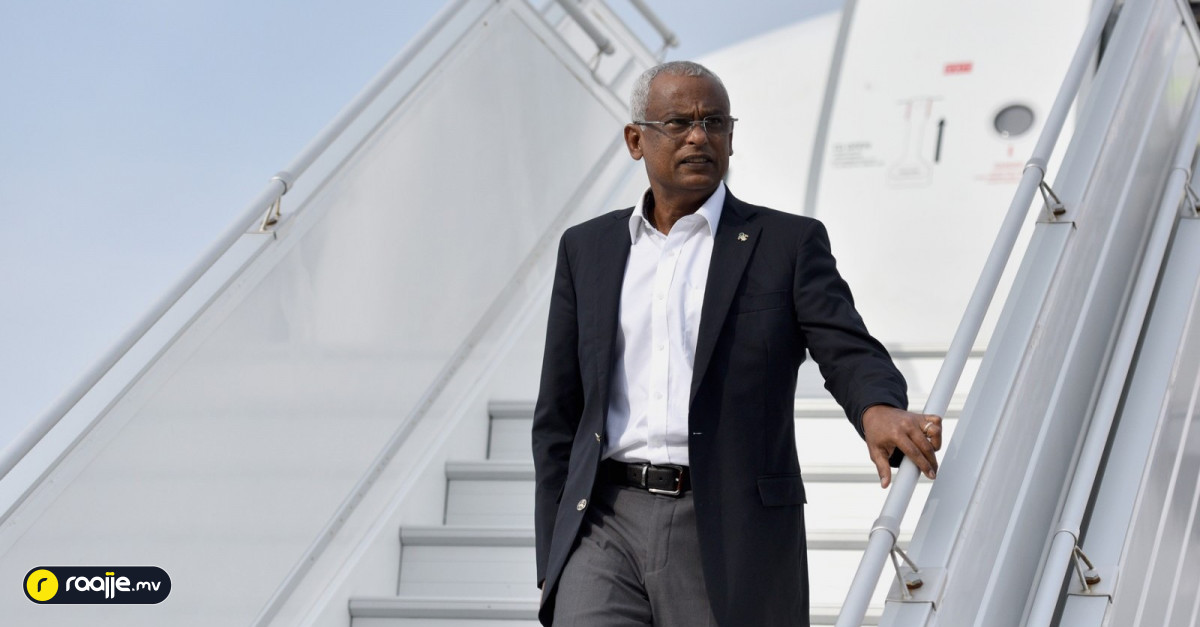 President Ibrahim Mohamed Solih has returned after a personal trip to the United Arab Emirates.
While the president traveled to the Dubai on Tuesday, he returned to Male' on Saturday afternoon.
No further details have been disclosed regarding the trip.
This was the president's third unofficial visit abroad since June, and the second one to Dubai.
The president and First Lady Fazna Ahmed traveled to Dubai on June 4, following the death of the president's younger brother. Ahmed Mohamed Solih, 57, passed away while undergoing cancer treatment in the Middle Eastern nation.
Solih and Fazna also traveled to neighboring Sri Lanka on July 20, and had returned to Male' on July 23.
During this personal visit, President Solih met with the country's President Gotabaya Rajapaksa at the Presidential Secretariat in Colombo.
While Solih returned from Dubai on Saturday, government offices will reopen on Sunday after being closed for 16-days for Eid-al-Adha and Independence Day holidays.