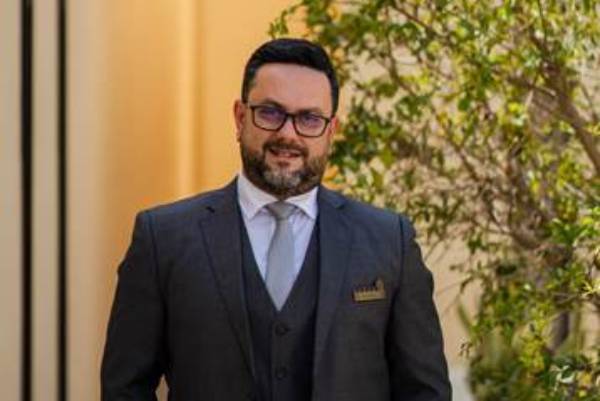 The Chedi Al Bait, Sharjah has appointed Robert Nicolas Sahyouni as its new Director of Sales & Marketing.
With an outstanding 17 years of experience in hospitality and a wealth of strong hands-on prowess in the industry, Sahyouni will be leading the hotel's sales, marketing, revenue and reservations activities.
As a Lebanese national born in the UAE, Sahyouni studied and graduated with a Bachelor Degree in Business Administration in Sales & Marketing – an achievement that subsequently led him to pursue the path towards hospitality as his preferred route.
Sahyouni started his career back in 2004 with Marriott International and kept his relentless passion for hospitality ever since. He stated: "Opportunities don't just happen – you create them. I'm proud to have become part of an establishment that fosters diversity, growth and hard work. It's everything I stand for and I'm looking forward to bringing my contribution to the hotel in our continued rise to the top."
Hotel Manager, Nezha Aanou, shared: "It's an honour to welcome Robert as our new team member this month. It's an exciting time for us as the hotel was just recently named one of the winners of the 2021 Tripadvisor Travellers' Choice Award. It's undeniable that our success is a true reflection of the people involved and their devotion towards making this establishment the exclusive and exquisite hotel that it is today." – TradeArabia News Service