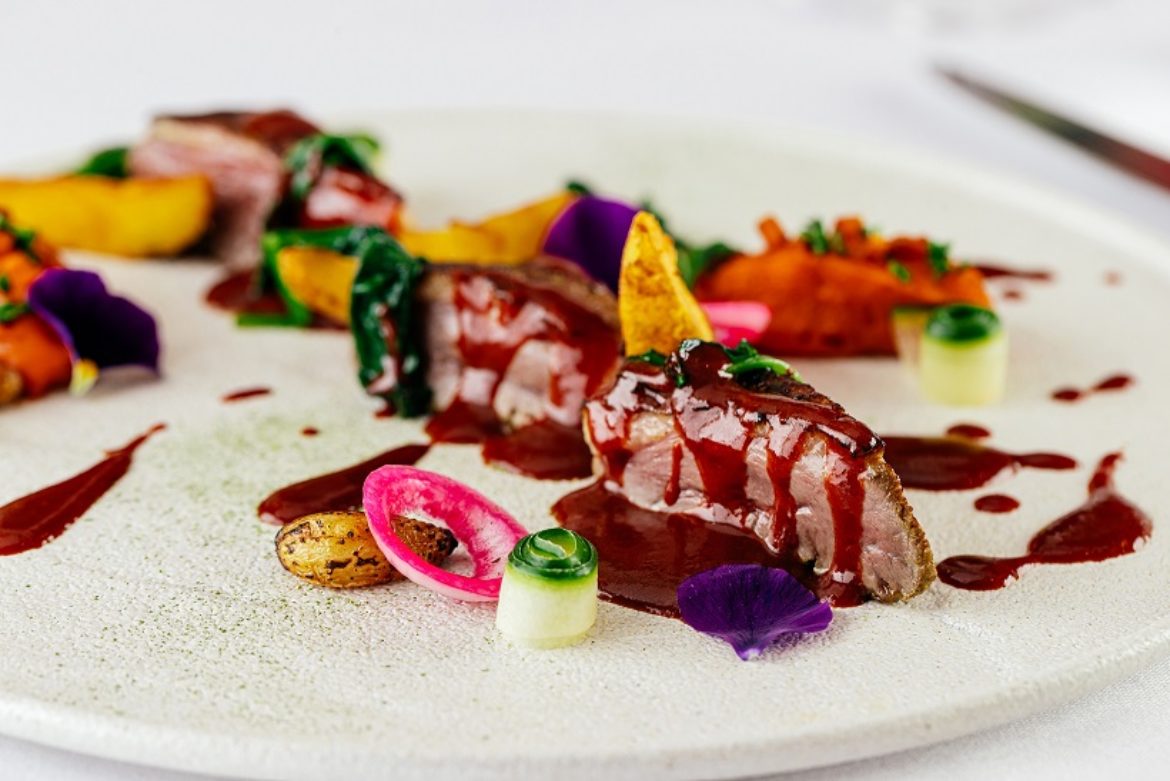 Experience the finest Indian cuisine at the recently opened Punjab Grill, where guests will be treated to an intimate dining experience with an innovative menu of modern Indian cuisine specially curated by award-winning brand executive chef, Sandeep Ail. The fine-dining restaurant has been a gamechanger in the Abu Dhabi culinary scene for years and is now serving diners in the heart of the city at The Oberoi, Dubai.
Punjab Grill, Dubai's diverse menu is authentically Indian yet with exciting gastronomic twists and will include Punjab Grill classics such as the Paneer Roulade and Ambarsari Fried Cod along with new additions such as Dibba Bay Oysters served either fresh, fried, or baked and Duck Breast Vindaloo prepared using French duck breast with Goan chili and vinegar curry. Dessert options include Gulab Jamun Baba and ChennaPoda Pie. The menu also has a good range of gluten-free options and dishes that can be prepared to cater to vegan diets such as Tandoori Portobello and Kundapur Roast Cauliflower. Freshness is key and the ingredients are locally sourced, including Burrata produced in the UAE and fresh oysters from Dibba Bay.
The restaurant overlooks the Oberoi Courtyard, featuring a live open kitchen where a team of skilled chefs are always on the go preparing dishes over flaming grills and aroma-saturated tandoors.
Punjab Grill, Dubai is open daily from 11.30am to 11.30pm. For more reservations, please call +971 50 194 1107