Dubai: The Golf Estates Metro Station, the largest underground station on the Dubai Metro, will open today, September 1, according to the Dubai Roads and Transport Authority. The new station is located on the Dubai Expo 2020 route. The largest underground station on the red and green lines of the Dubai Metro network will be inaugurated today.
The area of ​​the station is 28700 square meters
The station, with a height of 232 meters and an area of ​​28,700 square meters, has the capacity to accommodate 11,555 passengers per hour, the RTA said. Officials estimate that 2.5 lakh passengers pass through the station daily. Adjacent to the station with two train platforms are four bus stops, a taxi stand that can pick up and drop off passengers for 20 small vehicles, 20 parking slots for the disabled and 400 free parking slots for passenger vehicles. In addition, 18 businesses are operating near the station to facilitate shopping for passengers.
The Dubai Expo 2020 route will open this month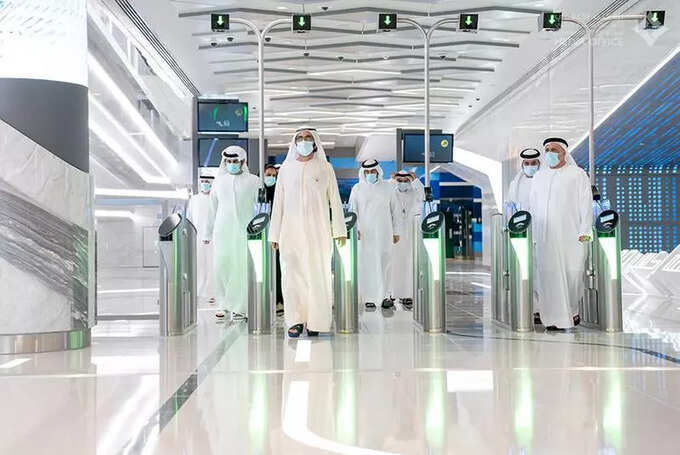 RTA has announced that Route 2020, newly constructed as part of the Dubai Expo, will be fully operational by this month. Metro service was partially launched on Route 2020 on January 1 this year. In the first phase, four metro stations will be operational by 2020. The four stations on the Metro's red line are Jebel Ali Station (Interchange Station), The Gardens, Discovery Gardens and Al Furjan. In the first phase, stations were set up at these four places as the most populated areas on this route. Other metro stations, including the remaining Jumeirah Golf Estate and Expo site, will open in conjunction with Expo 2020.
One and a half lakh passengers a day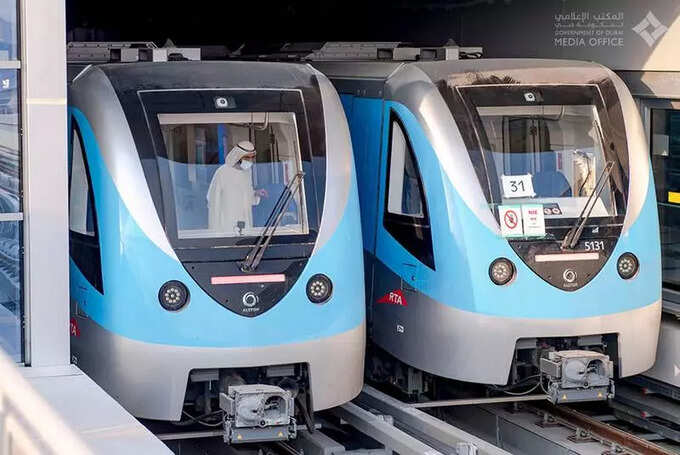 RTA Chairman Mathar Mohammed Al Thayer said Route 2020 has the capacity to carry 46,000 passengers per hour at a rate of 23,000 per section. It is estimated that by 2021, 50 metro trains will carry 1.25 lakh passengers daily on this route. The number of daily passengers is expected to increase to 2.75 lakh by 2030. He said the expo is expected to attract 35,000 visitors on weekdays and 47,000 on weekends. The project cost of the Dubai Metro's 15 km long new Route 2020 line is 11 billion dirhams. Of this, 11.8 km is above ground and 3.2 km is below ground. This will increase the total distance of the Dubai Metro to 90 km.
.