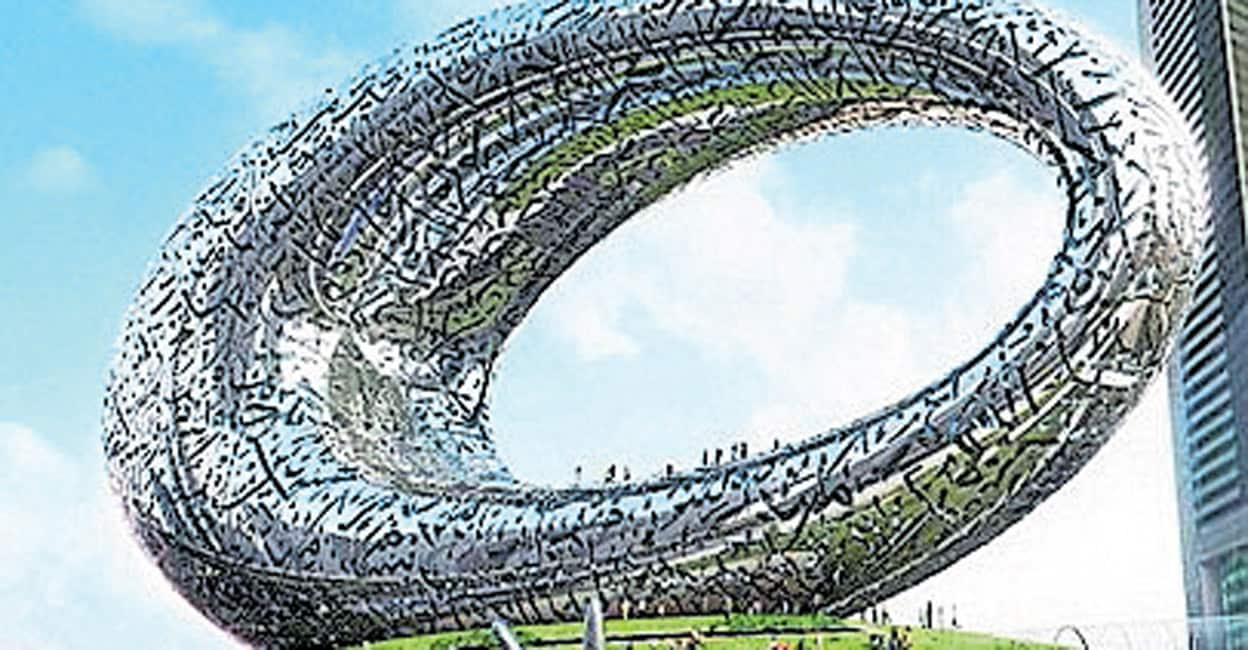 Dubai ായി The Dubai Future Museum is one of the 14 most beautiful museums in the world. The Future Museum will be another milestone in Dubai's architectural prowess.
Built on 30,000 square meters of space, the Future Museum has seven floors. 77 m high. Its steel frame size is 17000 square meters. It is covered with 1024 Arabic calligraphy plates. It is made entirely of robots. The calligraphy plates cover an area of ​​about 14000 square meters.
It was designed by Emirati artist Mather bin Lahej. The 4000 MW solar stations are being built to meet the energy needs. It has two bridges to Jumeirah Emirates Towers and the Emirates Towers Metro Station.