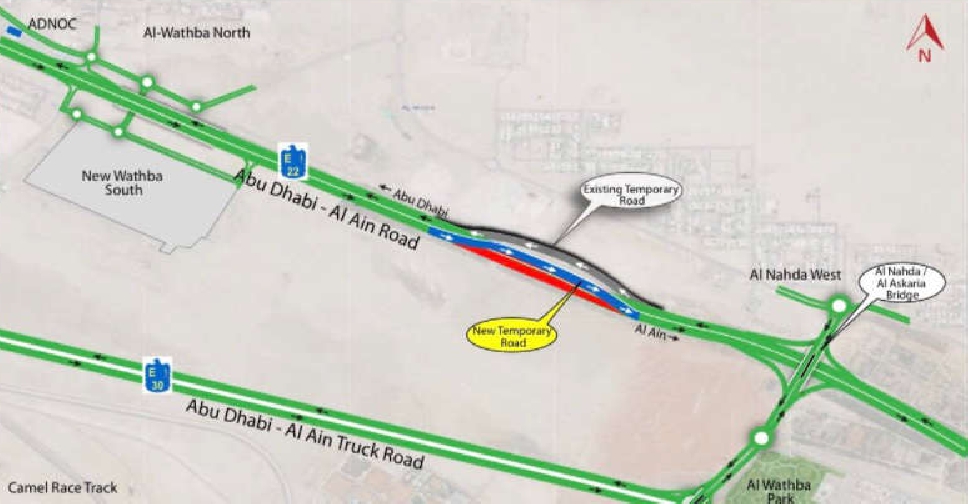 Twitter/(@ITCAbuDhabi)
Motorists in Abu Dhabi have been advised to take note of a road diversion taking place in the city.
According to the Integrated Transport Centre (ITC), a traffic diversion on Abu Dhabi – Al Ain Road (E22) will be implemented from Friday, September 10 at 12:00 am, until 12:00 am Friday, March 4.
The ITC is also urging residents to drive cautiously and abide by all traffic rules and regulations.
تحويل الحركة على طريق أبوظبي – العين (E22) من الجمعة 10 سبتمبر 2021 إلى الجمعة 4 مارس 2022.

Traffic Diversion on Abu Dhabi – Al Ain Road (E22) From Friday, 10 September .2021 to Friday, 4 March 2022 pic.twitter.com/BaLbrFVXEb

— "ITC" مركز النقل المتكامل (@ITCAbuDhabi) September 6, 2021