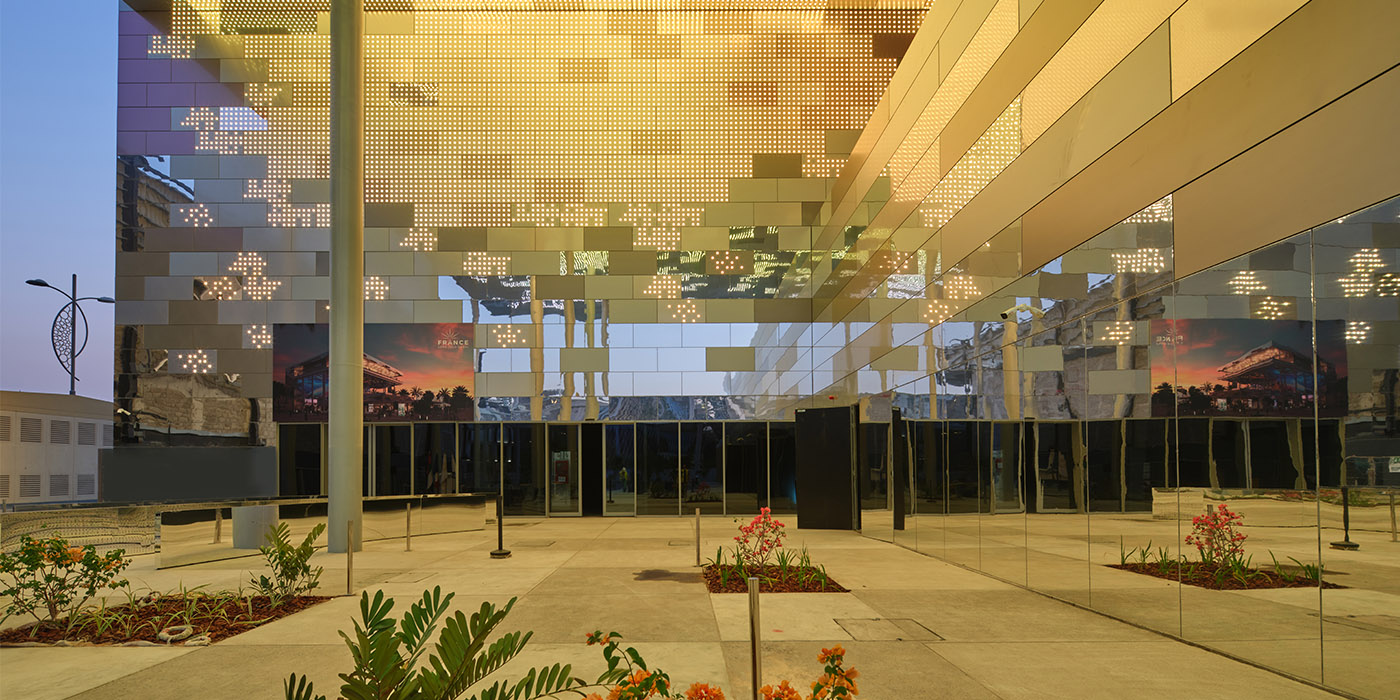 "The France Pavilion is an extraordinary opportunity to demonstrate Accor's expertise in the hospitality universe and to promote our avantgarde ALL loyalty lifestyle platform to millions of visitors." Mark Willis, CEO, Middle East & Africa.
At the pavilion, the Group is providing an immersive experience into ALL, reimagining the future of travel, with a maze of curving screens and mirrors spanning 4 areas: "Take off for the break of your dreams", "The ultimate restaurant experience", "Hospitality nestled in nature" and "The place to be". Its urban and natural settings, conceptual chalet, luxury suites and everything in-between will treat visitors to a multisensorial experience packed with surprises and a distinctly local flavor. A perfect example of the limitless experiences that the lifestyle loyalty program offers to its members on a daily basis.
Accor's expertise and know-how will also shine bright in the Belvédère floor—the business area and a restaurant on a terrace overlooking the exhibition—where the team from Sofitel Dubai Downtown will provide catering services for VIPs and pavilion partners.
During the 6-month-long World Expo, Accor will be holding various VIP events including a Sofitel La Nuit party and a culinary experience inspired by French fine dining with chef Yannick Alleno. The France Pavilion will also host several events, including a special program on October 2nd for France Day, to feature the country's vibrant variety of performing arts and street arts.

Experience the ALL – Accor Live Limitless Universe at The France Pavilion from October 1, 2021 to March 31, 2022.