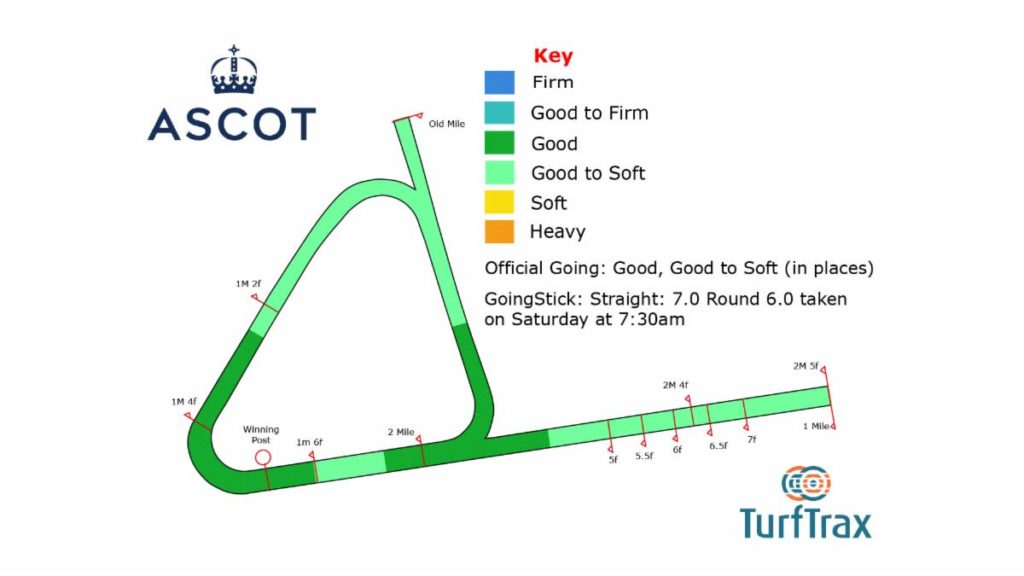 Going on Dubai Duty Free Shergar Cup Day is officially good to soft.
GoingStick: Straight: 7.0; Round: 6.0
Stalls: Straight Course: Centre; Round Course: Inside
Weather: 5mm rain from 7am to 9am Saturday morning. 6mm rain Friday evening. 15mm so far since last Saturday. Today is forecast to remain breezy with showers at times through the day.
For live weather and Going info, please use this link: https://www.ascot.co.uk/thegoing