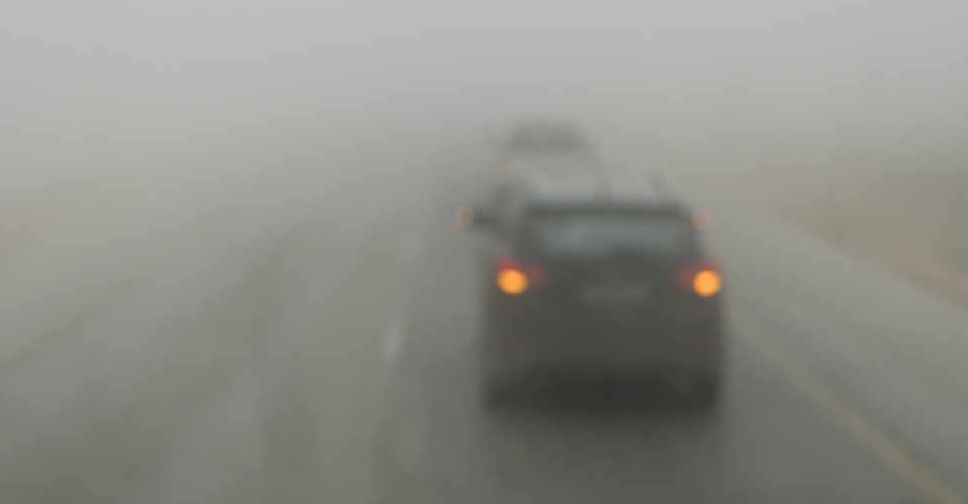 File picture
Drivers are being warned to take care on the roads this morning as fog descends across many areas of the UAE.
Motorists are advised by Abu Dhabi Police to monitor the electronic boards for updates.
The National Centre of Meteorology says the fog has spread to Dubai International Airport, Al Lisaili and Emirates Road.
It forecasts the conditions will improve by 09:00 am.
#تنبيه #ضباب #المركز_الوطني_للأرصاد pic.twitter.com/yPn8REPlvj

— المركز الوطني للأرصاد (@NCMS_media) April 7, 2021
Speed limits of 80 kph have been imposed on the following roads; Al Ain to Dubai between Al Faqa and Al Hiyar, Nahil to Al Hiyar, Al Hiyar to Sweihan, Sweihan to Al Sad, Maktoum Bin Rashid, and Mohammed Bin Rashid between Abu Dhabi and Dubai, and the Al Ain to Dubai road between Al Fouah and Al Hiyar.
#urgent | #AbuDhabiPolice call on motorists to exercise caution due to reduced visibility during the fog. They are urged to follow changing speed limits displayed on electronic information boards.
Drive Safely

— شرطة أبوظبي (@ADPoliceHQ) April 6, 2021