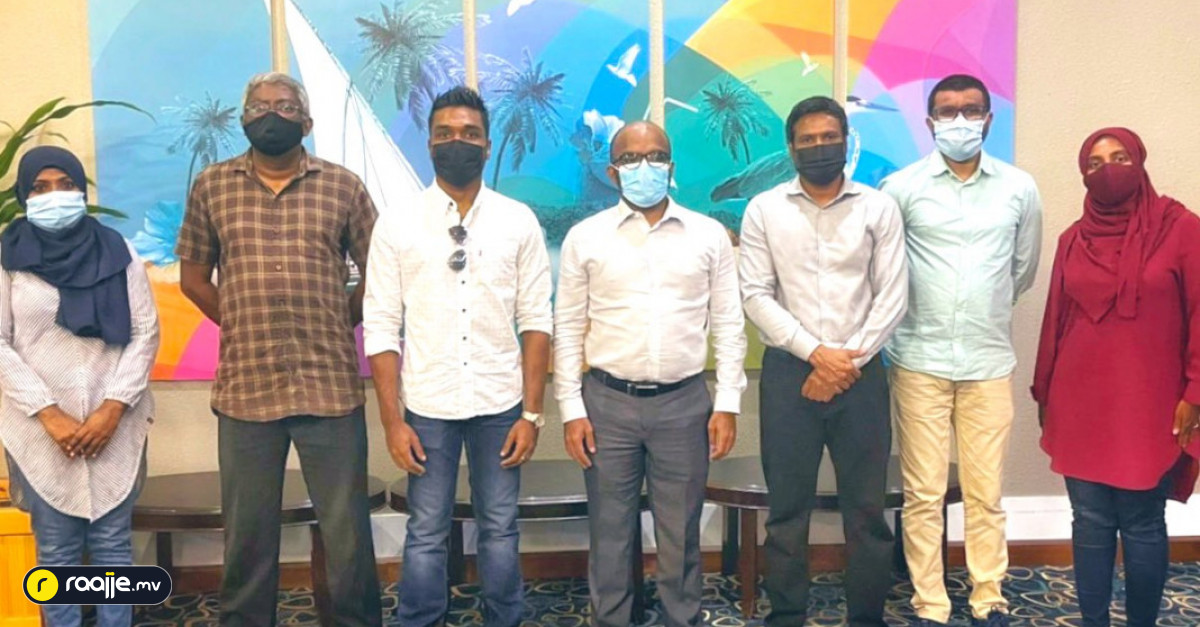 Minister of Finance, Ibrahim Ameer departed to the United Arab Emirates (UAE) on an official trip, on Thursday.
During his five-day visit, the minister is scheduled to hold meetings with several high-ranking officials of the Middle-Eastern nation, including seniors at banks, investors and development partners.
The main purpose of Ameer's trip is to strengthen the existing ties with investors in the Middle East, as well as brief them on Maldives' progress in economic development.
Ameer is set to conclude his visit and return to Maldives on August 10.
The Ministry of Finance revealed that Ameer remains diligent in his work and that they have not stolen the national treasury and gotten involved in a debt, so far, despite being in a downward spiral concerning economic progress due to Covid-19.
Recently, the ministry revealed that the incumbent administration of President Ibrahim Mohamed Solih prioritizes expenses towards steering the Maldives economy towards its pre-Covid status.
Due to the pandemic, the state revenue has plunged drastically and during 2020 alone, Maldives economy dropped by 34 percent. Due to this, the country's estimated revenues plunged by MVR 15 billion. State revenues remain in a muddle during 2021 as well.