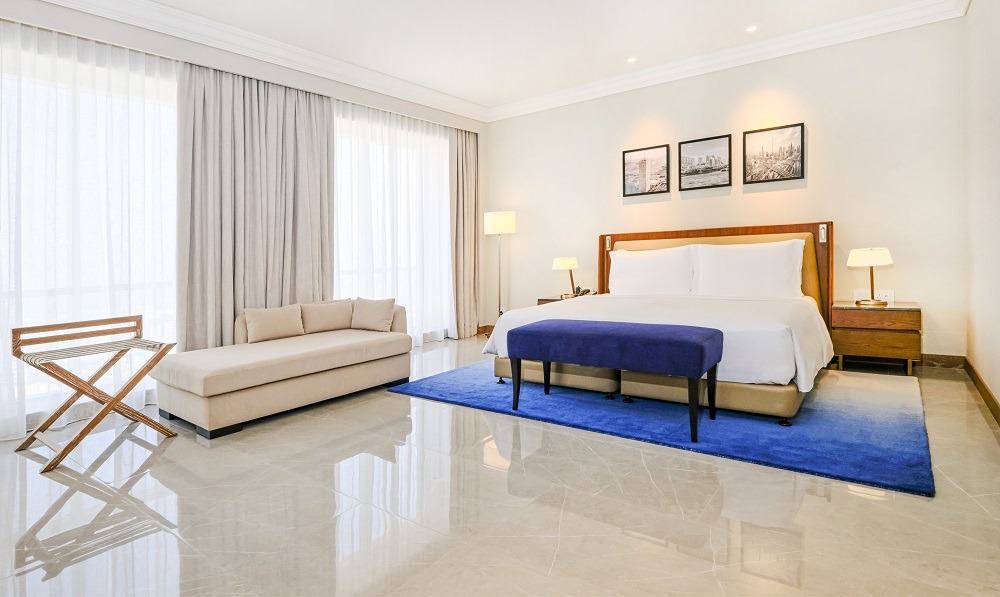 Following Fairmont Dubai's announcement in 2021 of its plans to refresh the brand, the completion of the renovations at this hotel is an important milestone in the brand's reinvention journey.
Fairmont Dubai announced it has completed the first round of its multi-phase renovation process. The transformation of its remaining rooms and public areas will take place in phases throughout 2021 and will be completed by the end of the year.
With the completion of the renovation, the hotel debuted 276 new rooms and suites that have been refreshed to add a modern touch, giving it a comfortable yet contemporary look and feel. The second phase includes the makeover of the remaining 110 suites and lobby area.
The hotel will continue to be operational during its renovation and will carry out work in phases for the convenience of its guests.
Kosta Kourotsidis, cluster general manager, said: "We are proud to announce the first phase of the refurbishment project was achieved. This is an exciting new chapter for Fairmont Dubai. We have an incredible opportunity to reinvent what is already an iconic hotel, with great historic trends, but also make it modern for today's traveler and the most-talked about hotel in the city".