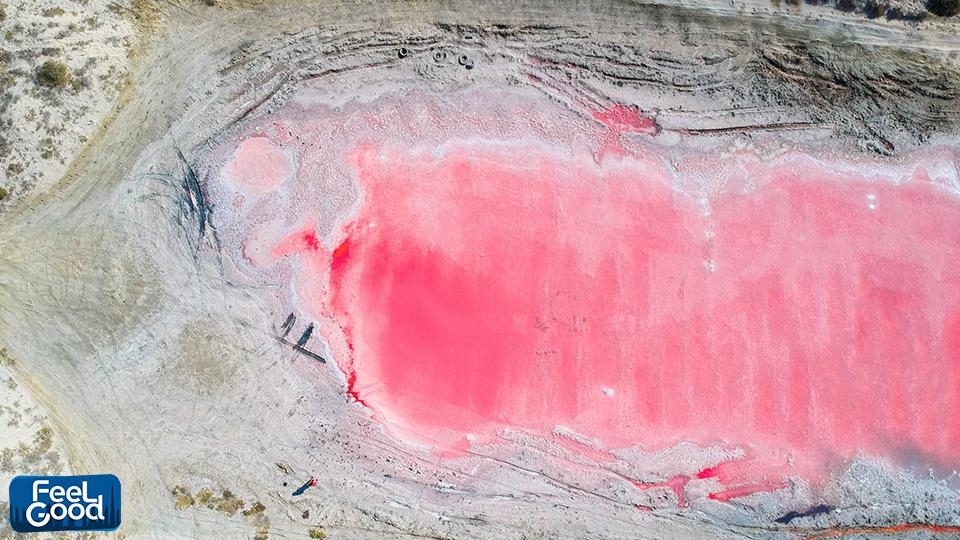 An Emirati photographer recently discovered a stunning, pink lake in Ras Al Khaimah, adding to the UAE's eclectic list of natural wonders. The bright pink body of water was found in the emirate's Saraya Islands.
The person behind the jaw-dropping discovery is a young Emirati photographer and student. Speaking to ARN, 19-year-old Ammar Al Farsi said that he got information about the place from a friend. 'A friend told me about the location and I simply went there on Sunday morning,' the student from Sharjah University said.
The aerial shots, which Al Farsi took using a drone show the lake in all its cotton candy pink glory. He even tells us that he only began using the drone last year – one of the crafts he picked up at the height of the pandemic.
'I was amazed that it was pink. I had my drone inside my car and took some photos,' he narrates.
Taking the photos to social media, Ammar said that he was surprised when it garnered a lot of attention. Even reaching the official handle of the World's Coolest Winter. 'My phone began to blow up with people messaging me for the location of the spot. It's surreal how popular the photos became.'
Despite the many messages, Ammar says that he answers them all and shares details of the location. "I don't mind sharing it, I want everyone to experience the place," he concluded.