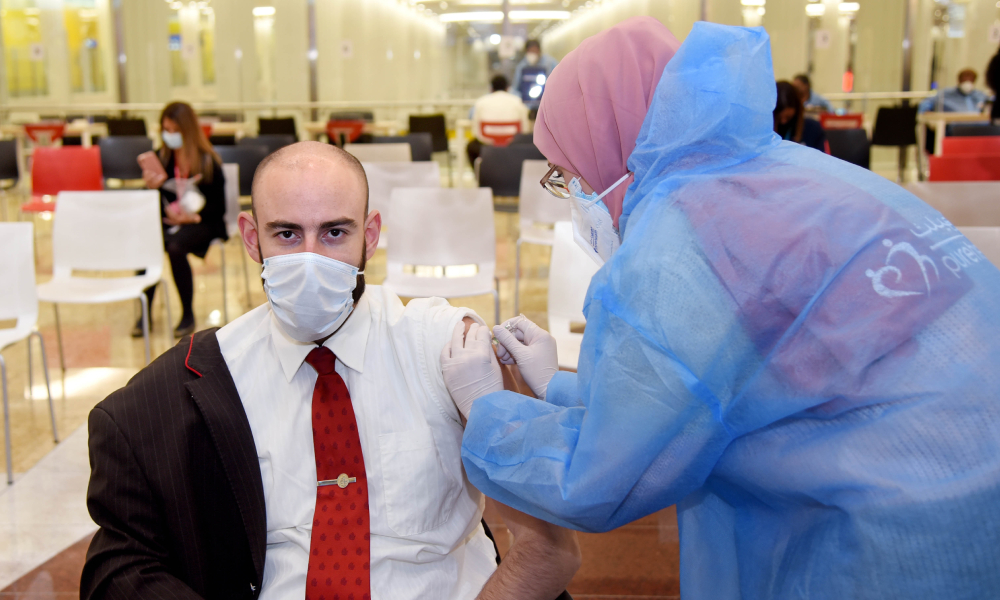 Emirates
It's a similar story for Emirates Group, which began vaccinations on Jan 18th.
The United Arab Emirates (UAE) based carrier vaccinated a 'substantial' number of employees in coordination with the Dubai Health Authority and the Ministry of Health and Prevention.
Emirates is administering both the Pfizer-BioNTech and Sinopharm vaccines at various locations across the UAE. Inoculation appointments will run 12 hours a day, seven days a week to ensure as many essential aviation workers as possible can get the vaccine.
Like all citizens and residents, Emirates employees in the UAE can also opt to get vaccinated at government designated medical centres and clinics.
According to the data compiled by Our World In Data, the UAE is on track to inoculate over 50% of its population by the end of March.