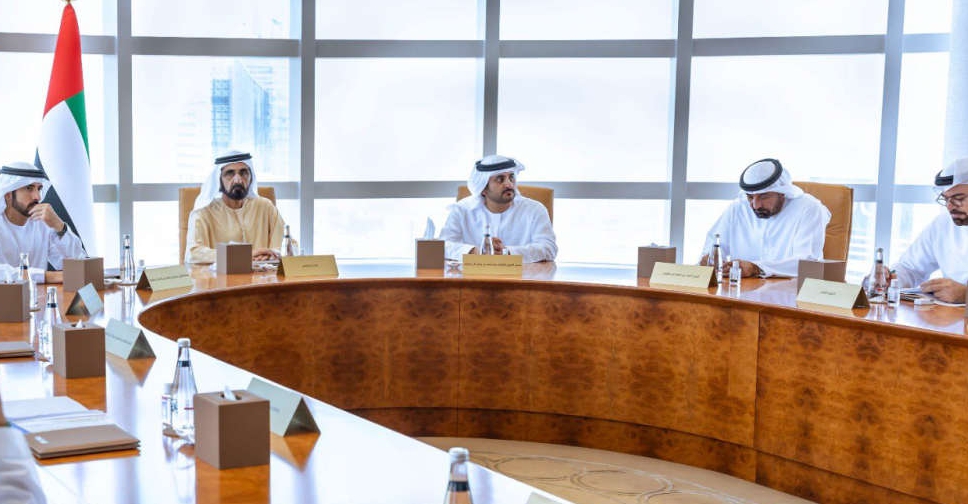 @DXBMediaOffice/ Twitter
The Dubai Council has approved a series of measures aimed at enhancing government operations and improving the quality of life for citizens and residents.
During a meeting chaired by His Highness Sheikh Mohammed bin Rashid Al Maktoum, Vice President and Prime Minister of the UAE and Ruler of Dubai, the Council also adopted plans to support family businesses and further develop the emirate's infrastructure.
Dubai Municipality will be restructured, transforming it into a specialised institution that adopts a private sector mindset to provide high-quality municipal services.
The move is aimed at enhancing its ability to keep pace with global changes in the areas of environment, climate change, circular economy, and the acceleration of partnerships with the private sector.
The restructuring plans to create economic opportunities worth AED10 billion within five years, and reduce operating costs by 10%, as well as increase the quality of services by 20%.
Meanwhile, the Land Department will be restructured with the aim of enhancing Dubai's leadership and competitiveness in the real estate sector and raising operational efficiency by no less than 20%.
The Council also announced the establishment of the 'Higher Committee for Development and Citizens Affairs' to provide support for citizens.
It will be headed by His Highness Sheikh Hamdan bin Mohammed bin Rashid Al Maktoum, the Crown Prince of Dubai.
Sheikh Hamdan will also head another committee to prepare the Dubai Metaverse Strategy, and supervise all future technological developments in the emirate.
. @HHShkMohd chairs meeting of Dubai Council, announces the establishment of the 'Higher Committee for Development and Citizens Affairs' headed by @HamdanMohammed. https://t.co/6VKfPTrvz7 pic.twitter.com/94tDGOynIO

— Dubai Media Office (@DXBMediaOffice) May 10, 2022
Developing Dubai's countryside
Dubai's countryside will be transformed into cultural, tourist and environmental destinations.
Extensive development projects will be launched in locations like Al Faqa, Al Lusayli, Al Habab, Al Marmoom, Al Awir and Margham, among others.
The Dubai Council said new economic opportunities will be created for residents of these areas.
The Council is also working on a plan to develop 'future residential neighborhoods' for Emiratis, with the first stage focusing on Al Khawaneej, Al Barsha, Al Mizhar and Hatta.
Dubai's Agenda for the sustainability of Family Businesses
Further measures will be taken to ensure the sustainability of family-run businesses for the next 100 years.
The 'Dubai Center for Family Businesses' will be established as a central entity responsible for providing all services that ensure family businesses' sustainability, launching four practical legal systems for the governance of these businesses, and establishing a centre for settling family disputes through arbitration and mediation.
Performance agreements for senior officials
The first performance agreements for senior officials in Dubai were signed during the Council meeting.
The agreements include the main targets for the specified time period and the strategic projects that directors of departments, entities and institutions are assigned to implement, in order to carry out projects and achieve key performance indicators related to the future vision of Dubai.