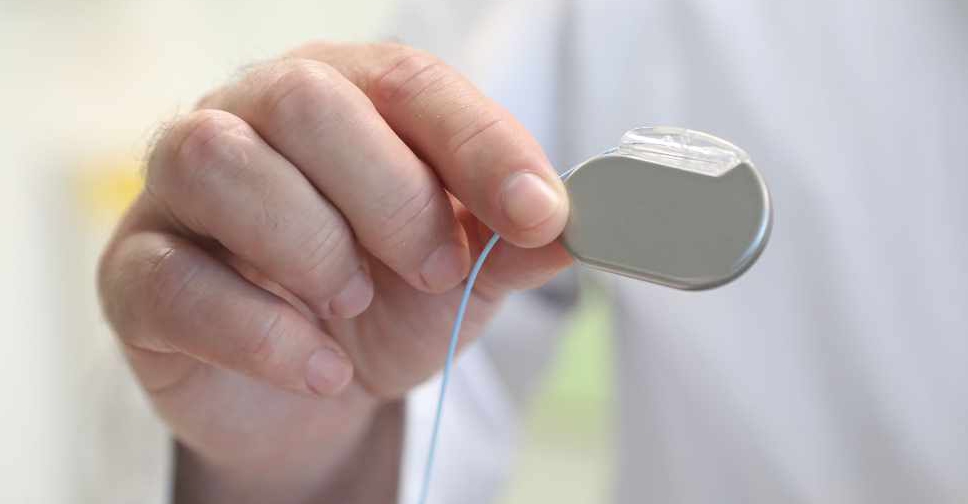 Supplied
Doctors at Dubai's Rashid Hospital have performed a special implant procedure to treat a 14-year-old Emirati girl suffering from drug-resistant epilepsy seizures.
They successfully transplanted a device, roughly the size of a one-dirham coin, under the skin of the girl's chest.
She is now preparing herself for programming the device and leading a life with seizures that are less severe and less frequent.
The Vagal Nerve Stimulator ( VNS) device is sometimes referred to as a "pacemaker for the brain" as it sends regular and mild impulses of electrical energy to the brain via the vagus nerve, which helps prevent epileptic seizures.
Dr. Abdulla Qassim, Consultant and Head of Neurosurgery at Rashid Hospital said, "The mechanism is so sophisticated that the patient does not realise there is an implant in the body. After a thorough evaluation, we concluded that the patient was the right candidate for this type of implant."
This method of treatment is primarily used to treat focal or partial seizures that do not respond to seizure medications and is used for patients who are not eligible for certain types of epilepsy surgeries.
It is the most advanced type of smart and self-intelligent implant and can be programmed for each patient differently.
Dr. Muhammad Al Kaylani, Consultant Neurologist and Epileptologist at Rashid Hospital said, "About one-third of people with epilepsy don't fully respond to anti-seizure drugs. We have used the newest generation of VNS currently available in the world, making Rashid Hospital the first hospital outside Europe and North America to use this technology."
"The procedure helps reduce the frequency of seizures and can shorten the recovery time after a seizure. Moreover, it also reduces the emergency room visits that such patients need to undergo when they experience frequent or severe seizures," he added.