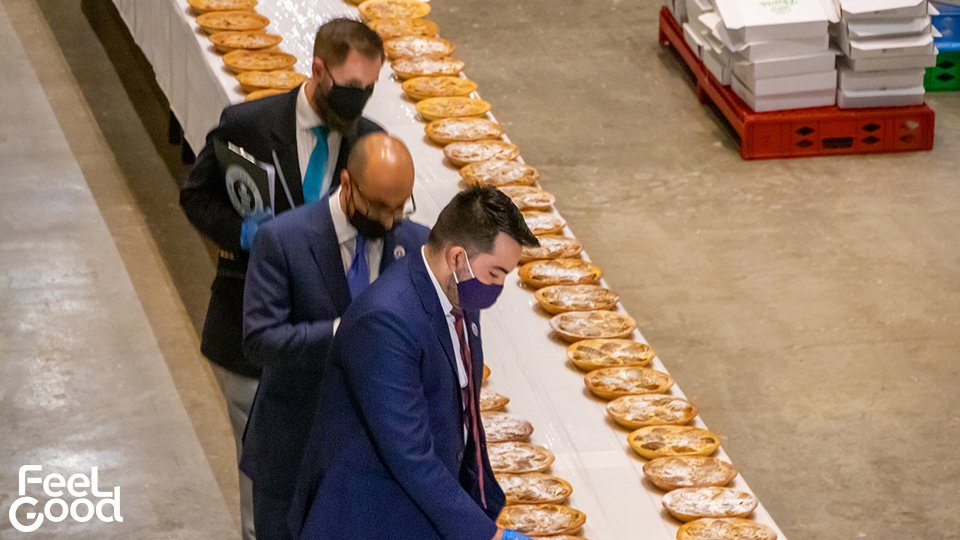 Chefs from various establishments around town came together earlier this week to break a Guinness World Record.
Organised by the Emirates Culinary Guild and USA Pears, the team baked a total of 2,209 pies and arranged them in a line. The huge line was done at the Madinat Jumeirah. The line of pies that the Dubai chefs made broke the previous record of 1,608 pies which was set in Australia in 2016.
The chefs came from multiple hotels and bakeries around town.
After adding under Guinness World Record under Dubai's belt, all the pies went to Sahem for Hope, a charity which provides food to those in need.