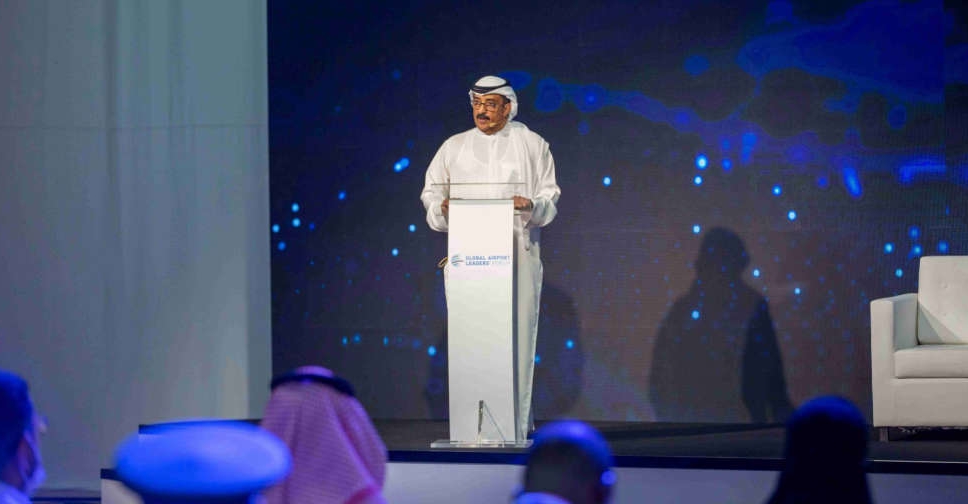 WAM
Having retained its position as the world's busiest international airport with 29.1 million passengers, and last week announcing its busiest quarter since 2020, Dubai Airport is on the right track, said Jamal al Hai, Deputy CEO of Dubai Airports.
Jamal al Hai made the statement while delivering the welcome address at the Airport Innovation and Development Conference at the Gulf Airport Leaders' Forum (GALF), held alongside the 21st edition of the Airport Show in Dubai.
Welcoming the delegates, he said what is seen in Dubai today is the outcome of a flawless response to the pandemic achieved through a balance between protecting the health and well-being of the people while minimising the impact on business and the economy.
Delivering his welcome address, Ibrahim Ahli, Deputy CEO of Dubai Air Navigation Services (dans) said Dubai is galloping in all economic and social sectors, attracting businesses, talents, investors and tourists in hordes.
He added that Dubai is fast becoming the Future City of the world, driven by the maximum embracing of technology, relaxed regulations and reforms.
The Airport Show, the world's largest annual airport event, was opened by H.H. Sheikh Ahmed bin Saeed Al Maktoum, President of the Dubai Civil Aviation Authority, Chairman of Dubai Airports, and Chairman and Chief Executive of Emirates Airline and Group, under whose patronage the event is held.
Organised by RX Global, the world's largest airport industry B2B platform has a sharp focus on sustainability to help the aviation industry achieve a more sustainable airport industry that aims to reduce the carbon footprint year on year.
The Airport Show is supported by Dubai Airports, Dubai Police, Dubai Civil Aviation Authority (DCAA), dnata (part of Emirates Airline and Group), Dubai Aviation Engineering Projects (DAEP), Global Air Navigation Services (GANS), and dans.
Dubai Airport on right track, retains position as world's busiest international airport: Deputy CEO of Dubai Airports#WamNews https://t.co/6Hywgjc0eS pic.twitter.com/fuzfQYF5Gq

— WAM English (@WAMNEWS_ENG) May 17, 2022