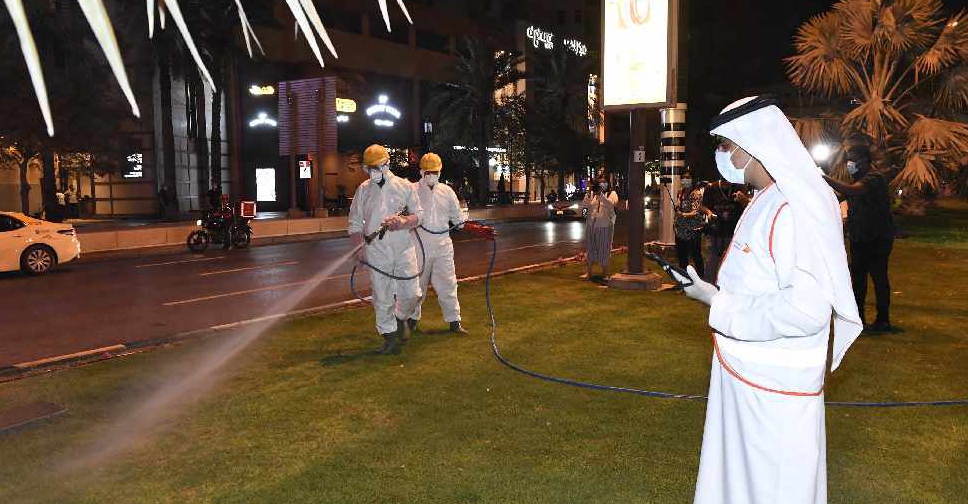 Supplied
Discovery Channel has aired the first part of 'COVID-19:Dubai', produced by the Government of Dubai Media Office (GDMO) and Discovery, highlighting the Emirate's response to the crisis, with interviews from leaders and frontline heroes.
It also follows home-schooled children and parents and features stories from a cross-section of the public as they adjusted to a new normal.
Mona Al Marri, Director-General of GDMO said, "We are pleased to collaborate with Discovery to share Dubai's remarkable journey and proactive approach in combating the COVID-19 pandemic. From the very onset of the pandemic, Dubai set an example for the world in responding swiftly and effectively to protect lives and livelihoods, and limiting COVID-19's impact on the society and economy. Through each episode, the documentary depicts the resilience of the emirate and its community, and showcases how each and every member of society has been part of the story of Dubai's success in overcoming the crisis."
The second part of the documentary will be shown on May 14 on Discovery at 10pm and from mid-May on discovery+, in a branded environment on Jawwy TV and STARZPLAY.
Viewers can also follow the action on Discovery's Facebook @DiscoveryChannelArabia.
.@DXBMediaOffice, in partnership with @Discovery, launches a two-part documentary about the Emirate's robust response to the pandemic & some of the stories in #Dubai during the peak of Covid-19. The 2nd part will be aired on May 14. @DiscoveryMENA pic.twitter.com/eiikcr4rwJ

— Dubai Media Office (@DXBMediaOffice) May 8, 2022
More from Entertainment