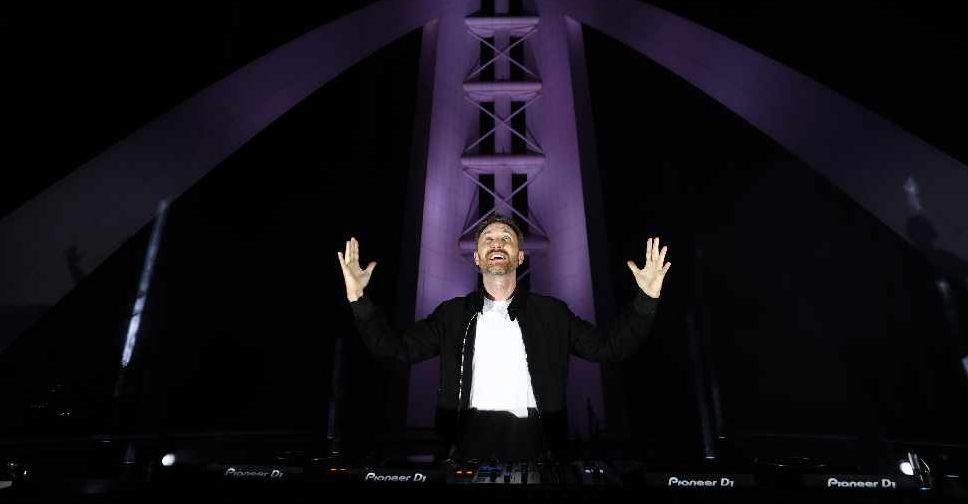 Supplied
Celebrated French DJ David Guetta is gearing up to host an incredible virtual concert atop the iconic Burj Al Arab's helipad.
The concert, which will be aired on Guetta's YouTube channel on Saturday, February 6, at 6:00 pm (Dubai time), will be free for all.
He has dedicated his performance to the city of Dubai he calls home, and invited his millions of followers worldwide to come together in a show of solidarity, hope and optimism, as the world continues to battle the pandemic.
Guetta also urged the community to donate online to support UNICEF and Dubai Cares' Education Uninterrupted campaign that tackles the impact of the pandemic on the education of children and youth.
"After Miami, New York and the Louvre in Paris, I am very proud to announce that we're heading to the top of the iconic Burj Al Arab Jumeirah for another United At Home show. This time in a city that is dear to my heart: Dubai," Guetta said.
"So far, we raised more than $1.6 million and counting, thanks to my fans across the globe. In these difficult times, we hope to bring comfort, joy, and support through the power of music and emotions. We have supported many charities and helped make a real difference in people's lives during the pandemic."
Issam Kazim, Chief Executive Officer of Dubai Corporation for Tourism and Commerce Marketing (Dubai Tourism) described the concert as a symbol of the "strong sense of vibrancy and optimism prevailing across the city".
Speaking about the importance of solidarity within the community amid the pandemic, Dr. Tariq Al Gurg, Chief Executive Officer at Dubai Cares and Member of its Board of Directors, expressed confidence that the concert "will undoubtedly play a role in alleviating the effects of the pandemic in its own way, by leaving a positive footprint on communities and bringing forth much needed optimism and joy as we recover post-pandemic".
Alexander Lee, Chief Commercial Officer of Jumeirah Group, added that it is an "honour to host such an exceptional event for such a worthy cause".