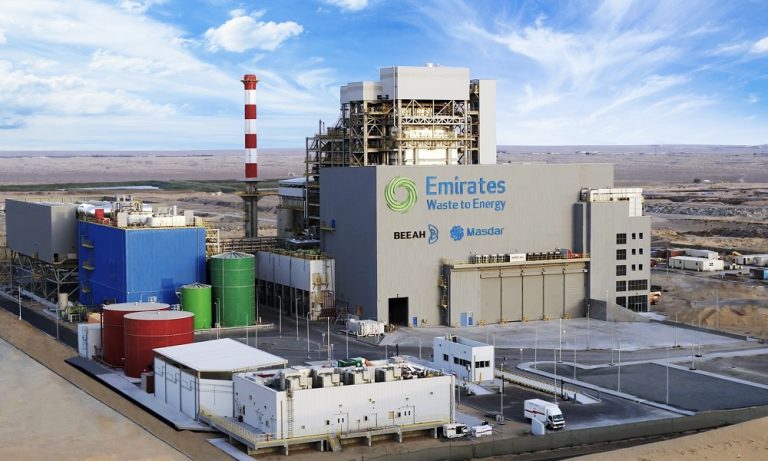 Construction works of the Sharjah waste-to-energy plant, the United Arab Emirate's very first of its kind, have been completed thanks to the efforts put in by the joint venture between one of the world's leading companies in renewable energy, Masdar, and the renewable energy business, BEEAH Energy.
The plant has reportedly commenced the commissioning and testing phase. Once operational, the Sharjah waste-to-energy plant is expected to divert up to 300,000 tonnes of waste that is unrecyclable away from landfills each year. In addition to the recycling of waste, the plant is also projected to produce well over 30 megawatts (MW) of low-carbon electricity which would be enough to power roughly 28,000 homes in the city of Sharjah.
Search for construction leads
Also Read: First nuclear reactor in UAE reaches full capacity
Moreover, it will be able to transform Sharjah into Middle East's very first zero-waste city by turning unrecyclable waste into clean energy and increasing the present landfill diversion rate which is 76% to 100%.
Remarks on the completion of the c
onstruction works of the Sharjah waste-to-energy plant
Group CEO of BEEAH Group, Khaled Al Huraimel, stated that the completion of the construction works at the Sharjah waste-to-energy plant marks an essential milestone for the Emirate's Waste to Energy venture, contributing significantly to the UAE's clean energy innovations. Khaled expressed with confidence that they look forward to a triumphant commissioning and testing phase that will be followed by the achievement of full operations.
The CEO of Masdar, Mohamed Jameel Al Ramahi on the other hand conveyed the company's pride in being able to partner with BEEAH. Mohamed stated that the company looks forward to harnessing its knowledge in the waste-to-energy sector to tackle the global climate challenge.
If you have a remark or more information on this post please share with us in the comments section below