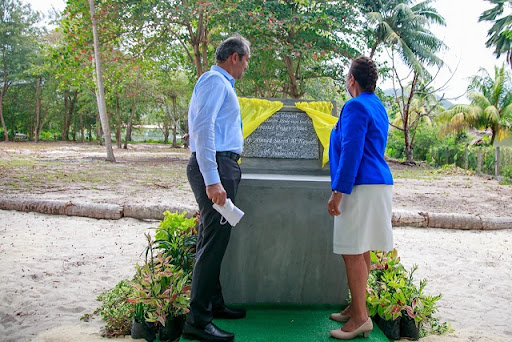 Construction works on a new hospital on La Digue Island in Seychelles is has begun. The country's President Wavel Ramkalawan laid the foundation stone to mark the commencement.
"This marks an important milestone in the history of La Digue, the third most populous island in the island nation. The hospital that will be built here is a modern one. In this new hospital, we have taken into consideration the needs of the people of the area," said the President.
The hospital will feature a dialysis unit, surgery rooms, x-ray room, emergency rooms, operating rooms, laboratory, motherhood and childhood care facilities, a pharmacy among other facilities that are not available in the current hospitals. There will be isolation wards rooms that will also cater to private patients. The rooms will also serve as hospice facilities for the terminally ill, so that La Digue families can comfortably spend their last moments with their loved ones.
Also Read:Hilton hotel opens fourth tourism spot ?Mango House Seychelles? in Seychelles
Extension plans
The hospital, with an area of ​​about 2,000 square meters, will occupy only half of the area and therefore will have room for expansion. Future plans involves construction of accommodations for nurses and doctors who will work at the hospital to help cut transport costs. It will be built at L'Union Estate and is being funded by the United Arab Emirates (UAE) government and the La Digue Hospital Fund at a cost of US $4M.
"The character of La Digue attracts tourists, honeymooners and even filmmakers from all over the world. Therefore having it is imperative for the island to be equipped with a state-of-the-art hospital," said Ahmed Saeed Alneyadi, the charge d'affaire of the United Arab Emirates (UAE).
80
If you have a remark or more information on this post please share with us in the comments section below