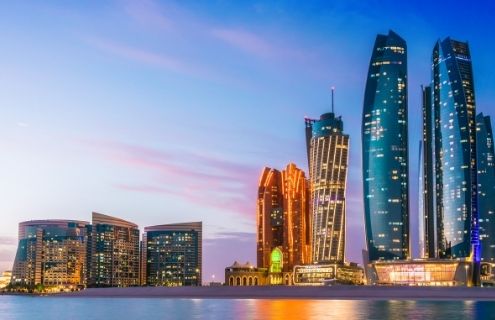 Citco has selected Abu Dhabi as the firm's regional headquarters and entered into a partnership with the Abu Dhabi Global Market (ADGM).
The decision comes after Citco increased its assets under administration in the region last year by 400 per cent to approximately $125 billion.
The partnership with ADGM will focus on creating a sustainable ecosystem for the investment management industry and provide a platform for the local population to further develop the financial services industry in the United Arab Emirates (UAE).
The partnership will see Citco will support ADGM's goal of increasing local employment in the UAE's financial sector by sourcing talent for roles in its asset servicing, administration, custody and governance services business lines with local Emiratis.
It also aims to promote training and employment through internships, seminars and educational programmes in conjunction with local institutions and providers and commit to the employment of women in finance and accounting.
Roald Smeets, president and COO of The Citco Group, says: "We accomplished this feat with long-term sustainability in mind, a trait mirrored in ADGM's commitment to further establishing Abu Dhabi as an international financial centre through region-wide education and employment programmes."
He adds: "Given the significant increase in demand for our solutions in the Middle East and North Africa (MENA) region, we felt that there was one clear solution to our need for a regional headquarters – ADGM. We look forward to sustainably and significantly growing our operations in Abu Dhabi in the years to come."
Juma Al Hameli, Senior Executive Director of Strategy and Business Development at ADGM, explains that as Abu Dhabi continues to grow, this "symbiotic relationship will enable us to leverage Citco's global reputation and reach within the alternative investments sector, while providing the financial infrastructure and recruitment opportunities necessary to build a long-term, sustainable hub in the MENA region".