Mark the Lunar New Year with a roaring line-up of indulgent dining experiences, authentic celebrations and lucky red envelopes from Jumeirah's award-winning venues.
Marking the beginning of the lunar calendar, Chinese New Year is the most anticipated festival in Chinese culture as friends and family reconnect and share precious moments together. For the auspicious occasion, Jumeirah's collection of much-loved dining venues is serving up authentic flavours and a touch of flair for diners and their loved ones to enjoy.
Here is a roundup of what Jumeirah Restaurants have to offer this Chinese New Year:
Zheng He's, Jumeirah Al Qasr:
The stunning waterside restaurant invites guests to celebrate the Year of the Tiger and indulge in a curated selection of festive dishes by Chef Wong Lian You. Guests will be fully immersed into the celebratory atmosphere with brightly coloured lanterns and an authentic set-menu bringing prosperity for the year ahead. The menu offers diners a feast of flavours with highlights including Zheng He's Dynasty Prawns, Steamed Sea Bass with Spicy Black Bean Sauce, Szechuan Spice Australian Beef Tenderloin with Crispy Dried Chilli and Lotus Leaf Rice with Taro & Chicken Sausage. For the sweetest end to the celebrations, diners can indulge in Sago Pearls with Fresh Mango.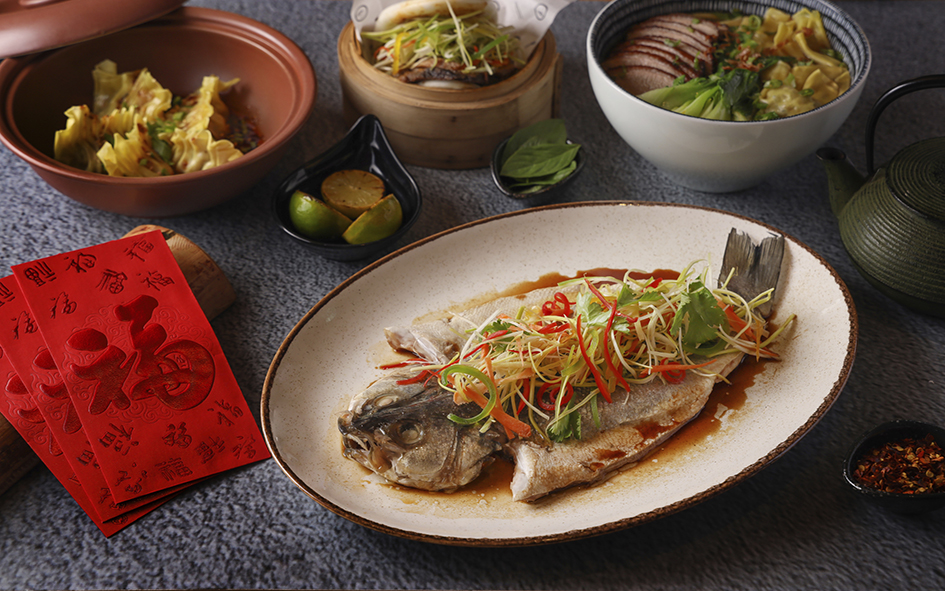 Details: Available from 31st January until 28th February with a live Chinese Dragon performance on 1st February from 7.30PM – 10.30PM | Five-course set menu at AED 220 per person (minimum two people) and a la carte dishes start at AED 62.
The Noodle House:
The Noodle House, Dubai's home of Asian soul food, invites guests to celebrate Chinese New Year with a limited-edition menu, full of flavours and traditions synonymous with the occasion across its venues. The exclusive selection of dishes include the Vegetable Wonton, symbolising wishes for prosperity and wealth, Duck Char Siu Bao with shredded duck and crispy leaks with hoisin sauce and Duck Wonton Soup served with roast duck, yakisoba noodles and duck wontons. A popular dish for celebrations, diners can delight in the Chinese Whole Steamed Seabass steamed with ginger and sesame oil, signifying a good beginning and a good ending and the authentic Chinese Dan Dan Noodles, with its long strands symbolizing longevity, served with Szechuan chilli sauce, shemiji mushroom and kangkong.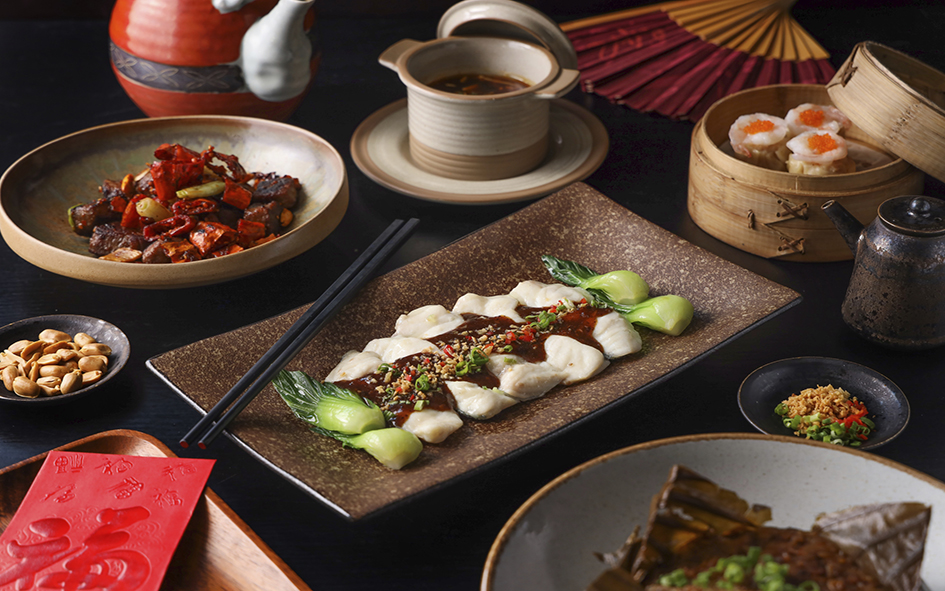 As tradition states, the venue will also be giving away Chinese Red Envelopes, with instant discount vouchers, to each table. Known as hóngbāo, traditional red envelopes are often decorated with gold Chinese characters, such as happiness and wealth with red symbolizing luck and good fortune in Chinese culture.
Details: Available from February 1st – 11th in all locations including Souk Madinat Jumeirah, Nakheel Mall, Jumeirah Beach Residence and Al Barsha South
The Palmery, Jumeirah Al Naseem:
The Palmery, Jumeirah Al Naseem's all-day dining restaurant, invites guests to celebrate the auspicious Year of the Tiger, as the team put together a buffet-style menu. Spoilt for choice, guests can indulge in an authentic selection of dishes from the live stations including the Peking Duck, Chow Mein Noodles and Vegetable Spring Roll stations. As well as an array of mouth-watering dim sum from Chicken Siew Mei to Duck Gyoza and Prawn Har Gao. For dessert, diners can end with a selection of classic desserts including Yang Zhi Gan Lu (sago, coconut milk, mango and grapefruit), Tang Yuan (rice flour, chocolate and sugar) and a traditional Egg Tart. Guests will also receive Chinese Red Envelopes with exciting offers including brunch vouchers and discounts to be redeemed on their next visit.
Details: Available on 1st February from 6.30pm to 10.30pm | AED 250 per person
For more information, please visit jumeirah.com or call 04 432 3232.