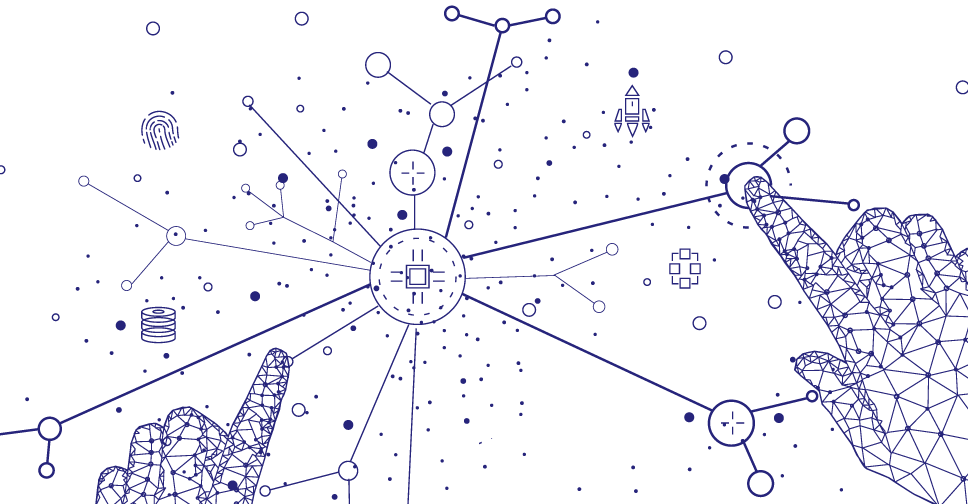 Sharjah Police
People with ideas and projects to help combat the COVID-19 pandemic are being encouraged to take part in the Sharjah Police Open Innovation Awards.
Suggestions can include proposals on COVID-19 prevention, recovery, vaccinations and screening.
Members of the community whose contributions have inspired others can also be nominated.
The prize money on offer ranges between AED 2,000 and AED 20,000.
Colonel Tariq Al Midfa, Director of the Strategy and Performance Development Department at Sharjah Police, is encouraging people to apply, stressing that the award aims to create new ideas and find solutions to confront the challenges arising from the pandemic.
He added that the applications will be accepted in Arabic or English and people can participate individually or in teams.
People are urged to apply via the official website until March 20.
تزامناً مع فعاليات أسبوع " الإمارات تبتكر2021″، ‏
شرطة الشارقة تطلق "جائزة الابتكار المفتوح" حرصاً من شرطة الشارقة على الاهتمام بالاقتراحات والابتكارات المقدمة من الجمهور، من كافة شرائح المجتمع، التي تسهم في دعم القطاع الشرطي، ولما توليه من اهتمام بالدور المجتمعي، وقيمة الفكرة، والمعرفة ودورها في تطوير العمل، و إيماناً منها بأهمية مشاركة المجتمع في رسم الخطط المستقبلية، وتحسين جودة الخدمات من خلال تقديم الأفكار والمقترحات، وتطبيقها على أرض الواقع.
تطلق شرطة الشارقة ‏ "جائزة الابتكار المفتوح"‏، ‏لكافة فئات المجتمع بمختلف أعمارهم من المبدعين والمبتكرين ،وتضم الجائزة فئتين رئيسيتين، ويُفتح باب التسجيل والمشاركة من يوم الأحد الموافق 21 فبراير وحتى 20 مارس القادم.
من خلال الرابط https://spwww.shjpolice.gov.ae/eservice/ar/SHJ_innovation/index.aspx.
وتكون فئات الجائزة :
– الفئة الأولى : فئة المشاريع الابتكارية : عن طريق تقديم أفكار إبتكارية، مرتبطة بجائحة كوفيد-19، مثل الوقاية، والتعافي، التطعيم، المسح ..الخ
ويحصل الفائزين بالمراكز الأولى من هذه الفئة على جوائز مالية تقدر بـــــ :
20,000 درهم للفائز بالمركز الأول ، و 15,000درهم للفائز بالمركز الثاني، 10,000 درهم للفائز بالمركز الثالث.
– الفئة الثانية : فئة الأفكار الابتكارية: عن طريق تقديم نموذج أو مشروع إبتكاري، يسهم بصورة ملحوظة في دعم الجهات الحكومية للحد من انتشار جائحة كوفيج-19.
ويحصل الفائزين بالمراكز الأولى على جوائز مالية تقدر بـــــ : ‏
8,000 درهم للفائز بالمركز الأول ، و 5,000درهم للفائز بالمركز الثاني، 2,000 درهم للفائز بالمركز الثالث. الشروط والأحكام للمشاركة في الجائزة : –
– الالتزام باستيفاء كافة المعايير في استمارة المشاركة
– يحق المشاركة بالمسابقة باللغة العربية والإنجليزية
– يحق للمشارك التقدم بالمشاركة بشكل فردي أو من خلال فريق عمل، على أن لايزيد عدد أعضاء الفريق عن أربعة أشخاص.
– أن تكون الفكرة مرتبطة بجائحة كوفيد19
– أن لا تكون الفكرة قد فازت مسبقاً في مسابقات أو جوائز.
– يكون التقديم للمسابقة عن طريق الرابط الالكتروني المعلن.
– الشروط الخاصة :
– أن يكون المشارك مالكاً أصيلاً للفكرة أو مشاركاً بها.
– أن تكون الفكرة جديدة مبتكرة أو تطويراً لفكرة معروفة، ولها تأثير ايجابي ملحوظ.
– يتحمل المشارك المسؤولية النظاميةالكاملة عن أي حق أو مطالبة أدبية أو قانونية غيرها، تنشأ نتيجة الفكرة المقدمة اتجاه أي طرف آخر ذي صفة طبيعية أو معنوية.
– تصبح كافة الأفكار الفائزة ملكاً للقيادة العامة لشرطة الشارقة، ولا يجوز لأصحابها التصرف بها إلا بإذن خطي.
– يحق للقيادة العامة لشرطة الشارقة الاستعانة بكل الأفكار المشاركة في الجائزة بما يخدم المصلحة العامة، مع الاحتفاظ بالحقوق الملكية الفكرية لصاحبها.
– تطبق الشروط والأحكام.

Posted by ‎القيادة العامة لشرطة الشارقة‎ on Monday, February 22, 2021
More from Local News