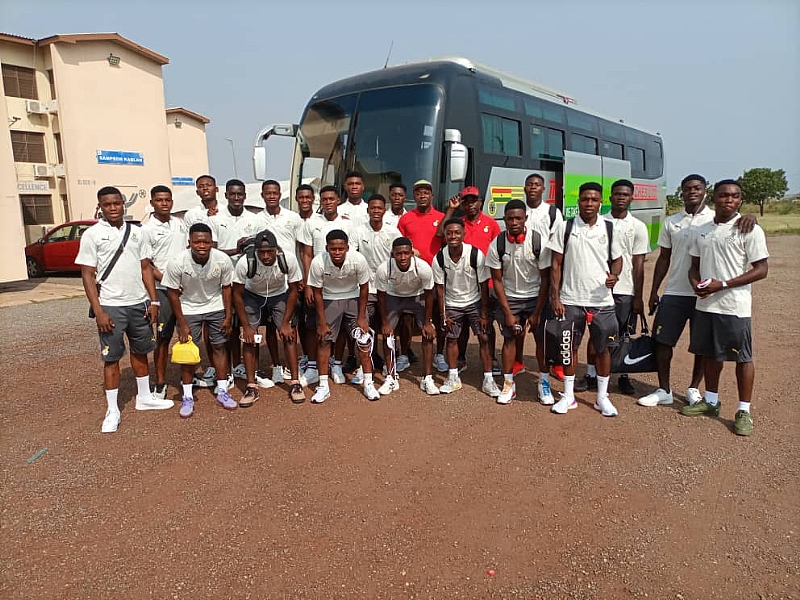 The Ghana U-17 male national team has arrived in Togo for this year's edition of the WAFU Zone B U-17 Cup of Nations tournament.
The youth tournament was initially scheduled to be staged in Benin in 2020 but had to be postponed to January 2021 due to Coronavirus concerns and other issues.
Having started in Togo on Tuesday, January 5, 2021, the WAFU Zone B U-17 tournament will be climaxed on Monday, January 18, 2021.
Nicknamed the Black Satellites, the Ghana team has been pitted in Group B where they will face competition from Nigeria and Cote D'Ivoire.
On Saturday, January 9, 2021, the Ghana U-17 team will play their first match against the Nigerian opponent.
Coach Ben Fokuo and his team will hope to record a win to ensure they have a better chance of progressing to the knockout phase of the tournament.