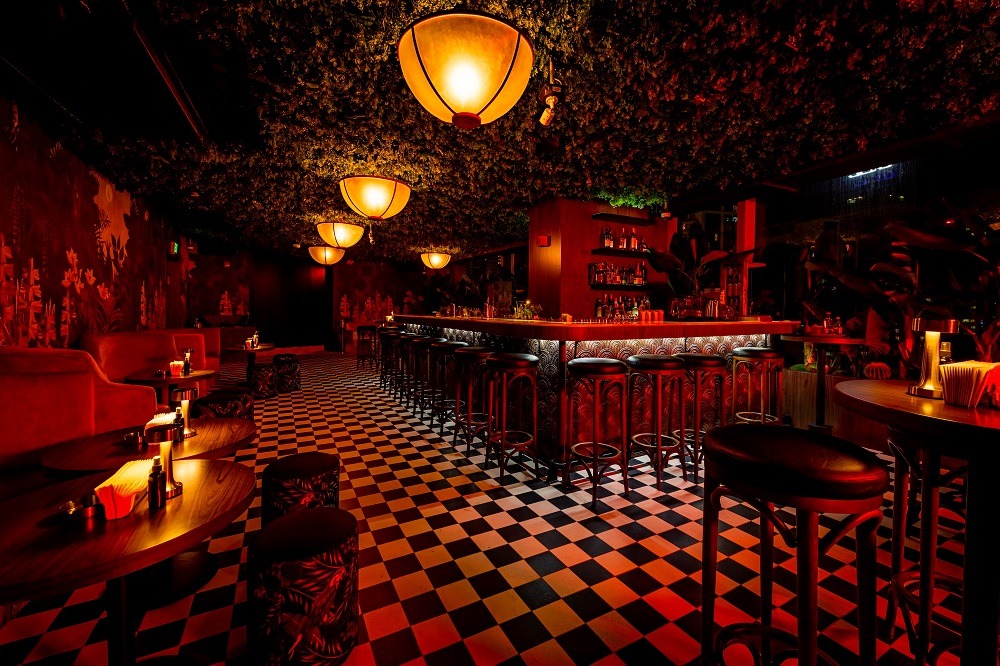 The long-awaited Lebanese clubbing destination B018 has finally opened in Dubai at The Media One Hotel.
The club quenches the thirst of underground music lovers, the chasers of their own rhythm, the nonconformists and the artists of wild thoughts and free imagination.
For decades, B018, Beirut's acclaimed "bunker," has been calling all music and party lovers to an alluring nightlife scene.
Rabih Fakhreddine, founder and CEO of 7 Management, said: "The torch has been passed on to us, and we are excited to introduce an iconic Beirut-born legacy to Dubai. B018.dxb is for people with hope and the lovers of change. To be part of this change and growth makes us proud, as the notoriety of the name alone is an honor and the experience is a rite of passage for every Lebanese, now accessible for everyone. We are here sharing part of Lebanon's culture and history 42 floors up at the Media One Hotel, a truly remarkable moment for 7 Management, and we hope to keep the legacy alive and make you all proud while adding something new and original to Dubai's nightlife, The Tropical Room, an additional fresh twist to the regular Main Room. Everything we do comes with a twist; it is part of 7 Management's ethos."
The club greets guests in a Tropical Room, complete with lush greenery, plush sofas, hanging foliage and a handpicked selection of signature cocktails created by connoisseurs in the art of mixology.
The Main Room was created to reflect the original Beirut space, from dark interiors of urban vibes and an industrial aesthetic while respecting the gothic-like feel of the mother ship.
Designed by RG/A – Rabih Geha Architects, the award-winning architecture and design firm, B018.dxb reflects RG/A's signature blend of authenticity, playfulness, and individualism. Rabih Geha, founder of RG/A, said: "B018.dxb Dubai will top the bucket list of every clubber in search of a place that resembles them while setting them apart. We were thrilled to work with 7 Management on this exceptional project and to introduce a treasured heirloom of Beirut's nightlife to the city of the future."
Open on Tuesday, Thursday and Friday, the nights kick off at 10 pm until 3 am at B018.dxb.