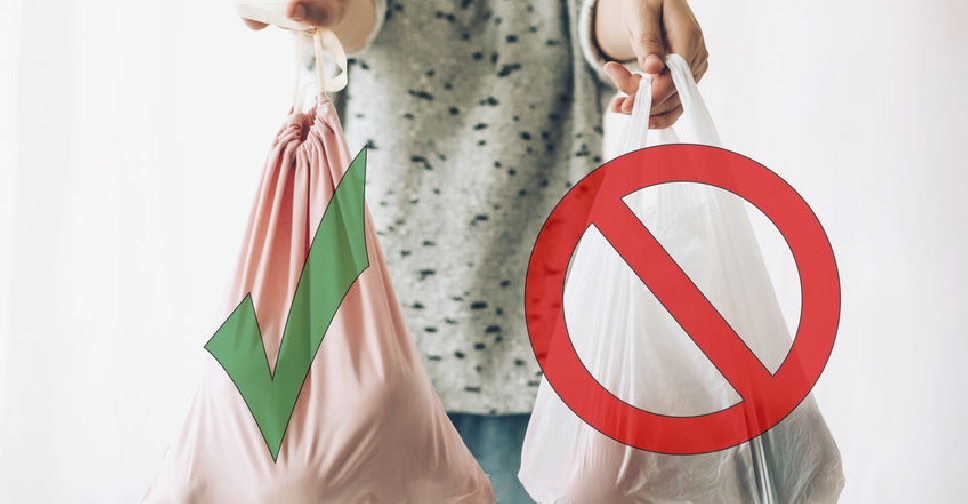 iStock [illustration]
With the ban on single-use plastic bags in Abu Dhabi coming into force on June 1, retailers in the emirate are gearing up to implement the regulation.
Customers will have to either carry their own bag or pay for a reusable bag offered at the checkout counters of supermarkets and stores.
A supermarket chain has even decided to knock off 25 fils from the total bill of those shoppers who bring their own bag.
Sophie Corcut, Sustainability Manager for Spinneys told ARN News that the initiative is a small way to say "Thank You" to customers for saying no to single-use plastic bags.
Major retail chains have been preparing for this transition in recent years with many of them including Spinneys, Carrefour and LuLu launching their own range of reusable bags.
Corcut said their bigger aim is to get people into the habit of reducing, reusing and recycling.
Meanwhile, Carrefour supermarket chain also took to social media to announce that they "will stop all usage of single-use plastic bags in (their) Abu Dhabi stores at checkouts".
Lulu hypermarkets also added they "will no longer be providing free shopping bags at all LuLuUAE stores in Abu Dhabi and Al Ain".
"Let's be part of the solution, not the pollution," they highlighted.
The ban on single-use plastic bags is part of Abu Dhabi's wider policy that gradually aims to decrease the use of 16 other single-use plastic items like cutlery and lids, in addition to phasing out single-use styrofoam cups, plates and food containers by 2024.
Currently, only single-use plastic grocery shopping bags will be banned.
Ultra-thin ones, like those used for meat or vegetables, are exempt from the ban, and so are bin liners, pharmacy bags and trash bags.