The futuristic city of Dubai is a real dream destination and one of the most photogenic places in the world. Thanks to the majestic skyscrapers, beautiful parks, gorgeous flower installations, never ending highways and insanely beautiful views there are countless places to take pictures in Dubai.
If you're looking for the most instagrammable places in Dubai, you are in the right place! Here, Supermodel Elvira Jain and a long time Dubai resident looks for the best and most insta-worthy places in Dubai to take your photos with their exact locations and a bunch of useful tips about when to visit or how to get there.
LA MER
One of the newest attractions and family-friendly destinations in Dubai, La Mer is an instant favourite for Dubai residents and visitors as it has everything you need for a perfect weekend and holiday. La Mer has beach access, an array of sumptuous restaurants, a waterpark and mini amusement park that kids and families would enjoy. Everywhere in La Mer is photogenic just find one of their artistically painted walls and strike a pose!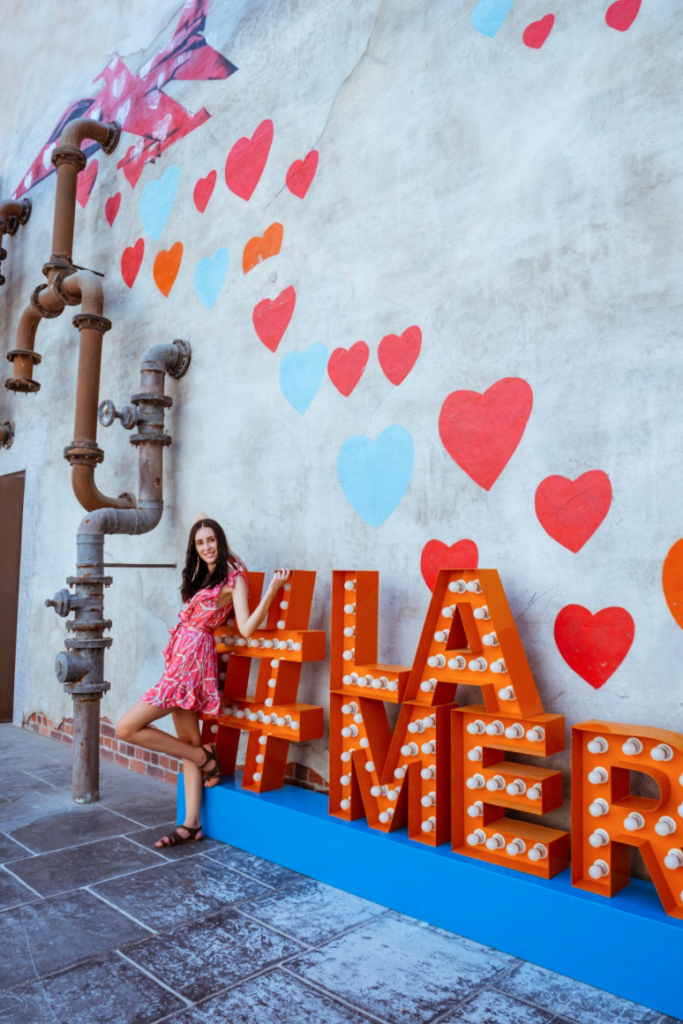 2. AL SEEF
The newly refurbished Al Seef by Meraas is another photo-worthy destination in Dubai. The old Dubai vibe with local markets, alleys and the creek as your background is truly a magical experience. Take some shots in the middle of the market contrasting with the vibrant colors and textures of the market.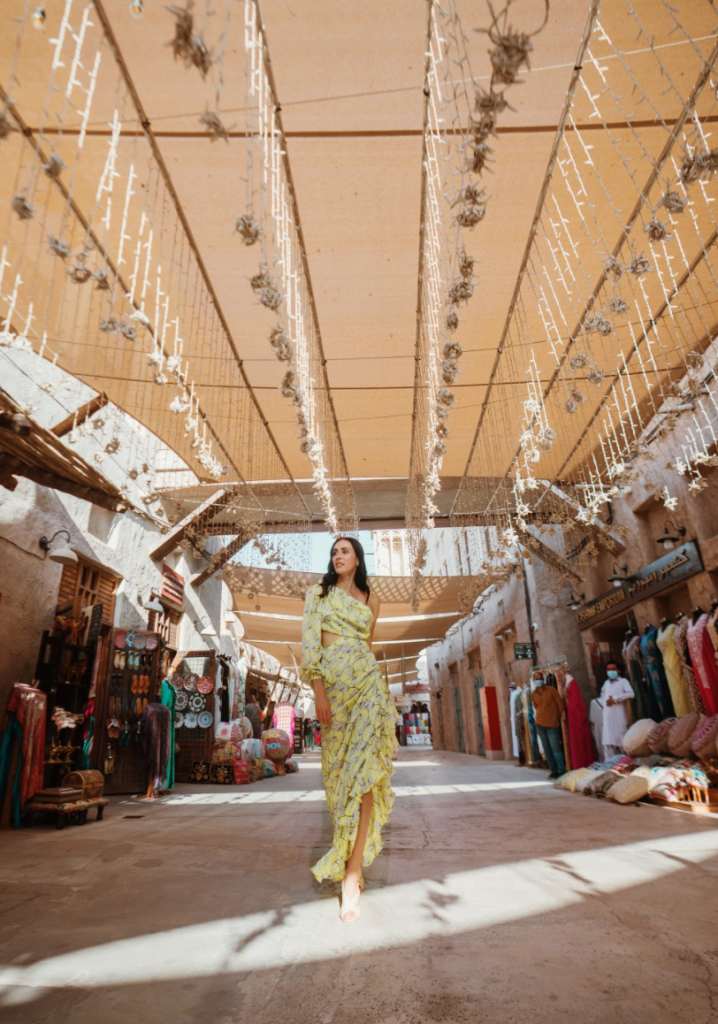 3. BURJ AL ARAB
You were never in Dubai if you don't have at least a single photo with the iconic Burj Al Arab. This elegant beauty is situated at the Jumeirah road and for me the perfect spot to capture this architecture is down the road just before its entrance. Try to put some road-crossing-giggly feel on your photo!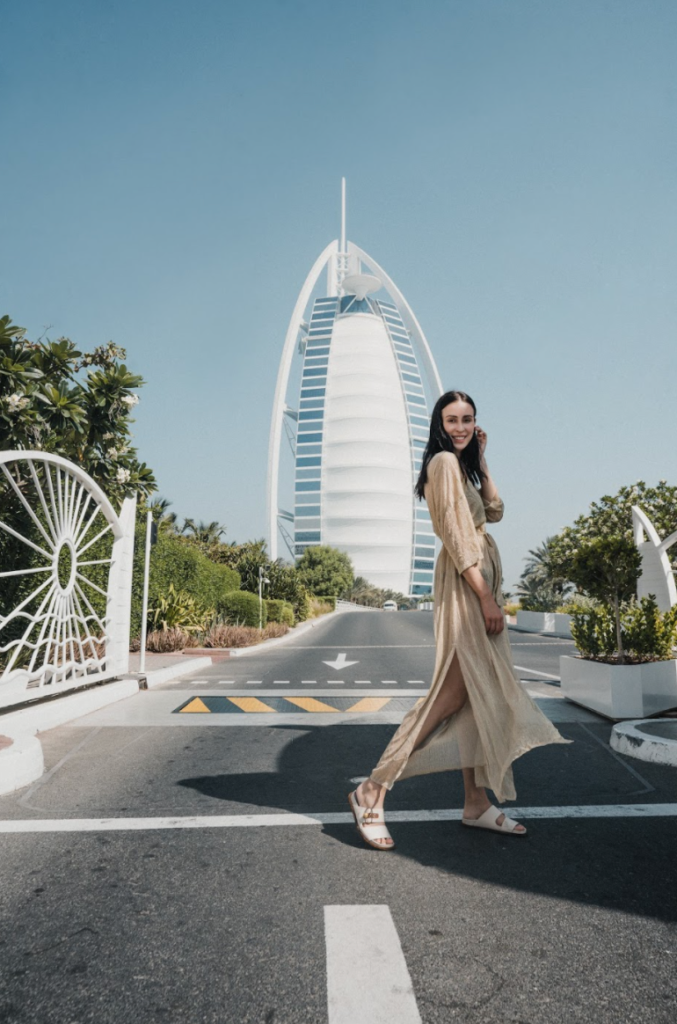 4. DUBAI CREEK HARBOUR
One of Dubai's latest development areas, the Dubai Creek Harbour will be the home of the new tallest tower in the world. This area has a marina, residential area, hotel and restaurants. With a not so crowded environment, it is truly a perfect photo spot in Dubai.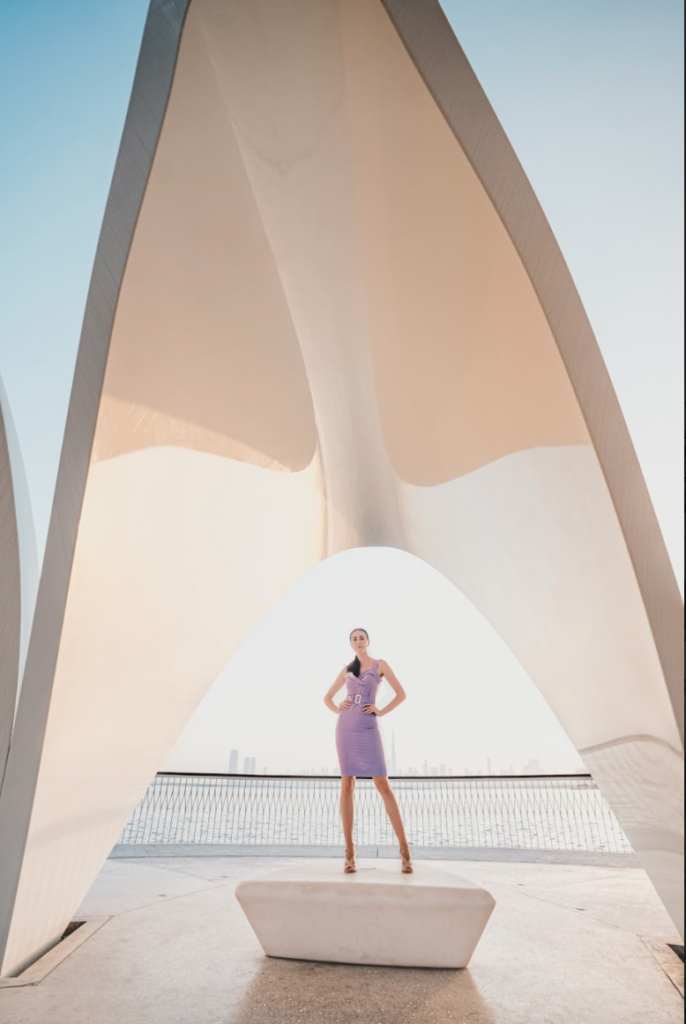 5. BURJ KHALIFA
Do not ever leave Dubai without taking a photo with the magnificent Burj Khalifa. This iconic building represents Dubai in a lot of ways. My tip: take a stroll around the Downtown Boulevard and snap photos around that area as it will give you an undistracted view of the tower with some trees and other elements in the background.